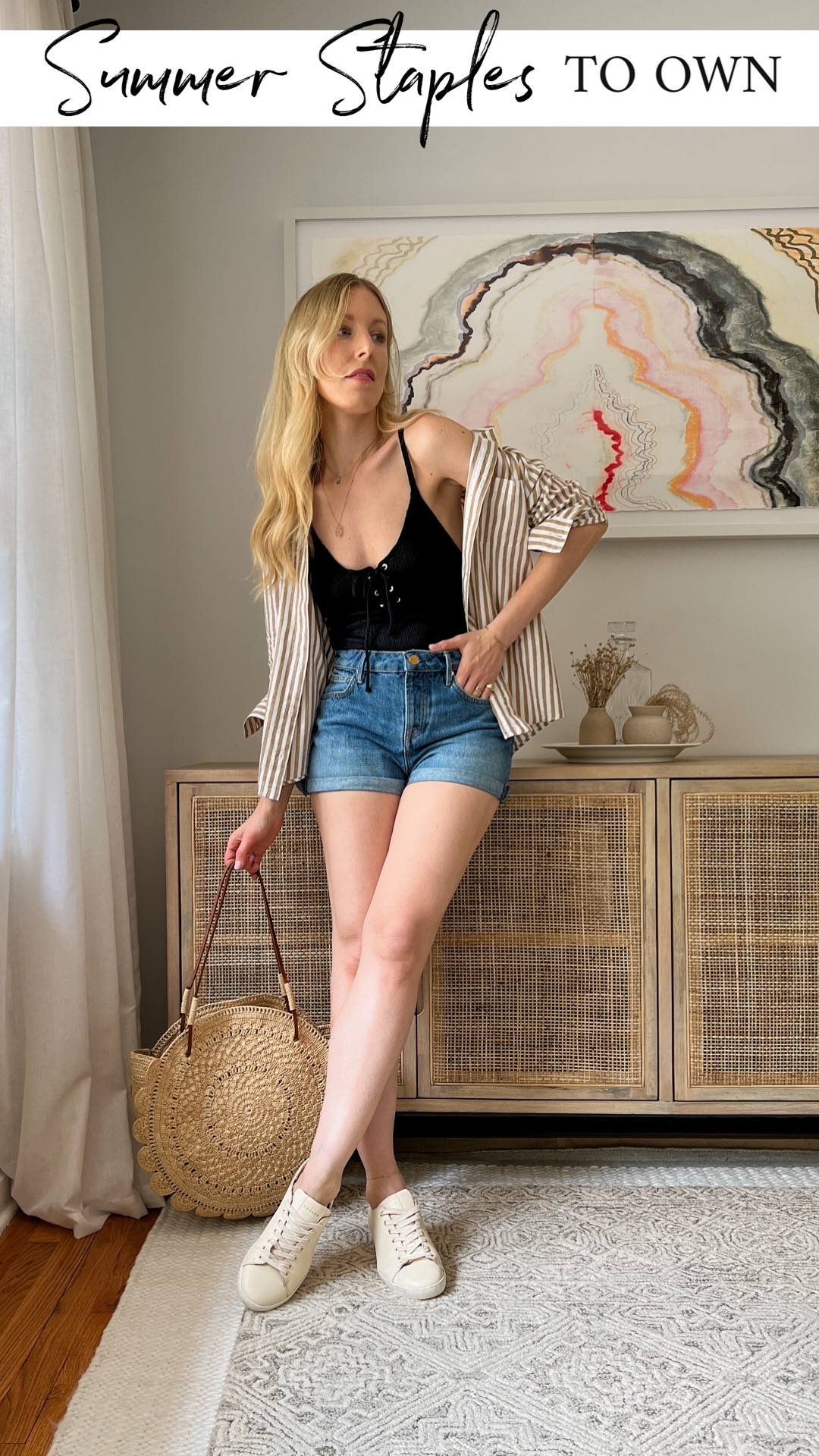 All clothing is gifted by Sezane, but what I choose to wear and review is my own choice and opinions
Have you heard what the hottest swimsuit trend is this summer? Swimwear that's ready to wear, according to Forbes. That means swimsuits that are meant to be seen outside of the sidelines of the beach or pool. That's why I included it in my summer staples to own!
These are the things I'm constantly recommending to my clients that really every closet should have because they're classic, versatile, and are things you're likely to live in — especially from one of my all time favorite sustainable (and certified B corp!) brands, Sezane: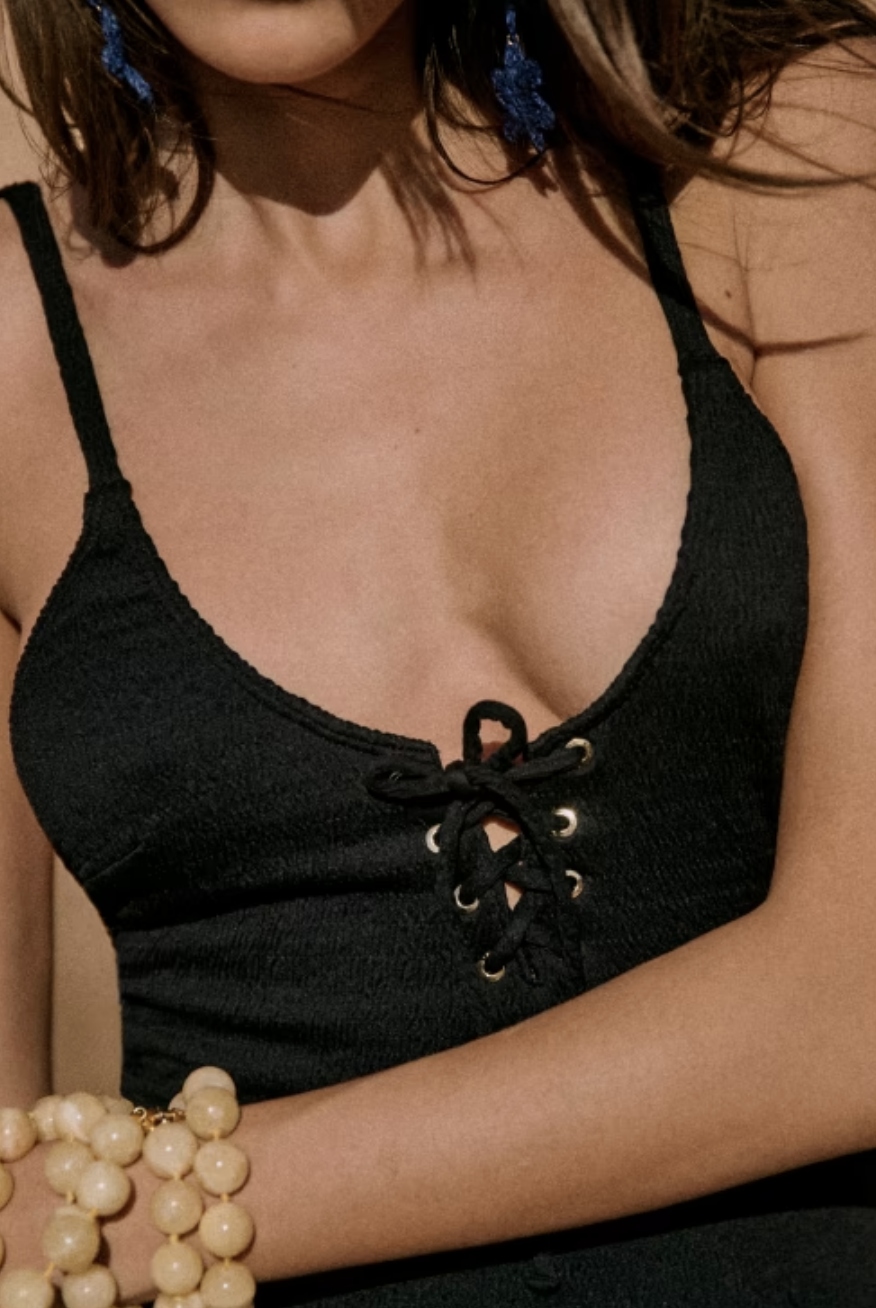 MINIMALIST SWIMSUIT 
The minimalist swimsuit is one of the other hottest trends of the season, but just like much of what's "trending" this season, it's something that you'll have for years to come. This black one piece swimsuit will never look dated! It also doubles as a bodysuit, so you'll be good to go for those beach or pool trips that turn into brunch or dinner added on. It's quite possibly the perfect vacation piece!
Sezane always has the best recommendations for sizing in their description and this one says "If you are between two sizes, choose the size above. Otherwise, choose your usual size." I got my usual size (4) and it's perfect, but note that it's very low cut. If you want more coverage or have a larger bust, you may want to try this minimal halter one piece that is just as chic and versatile!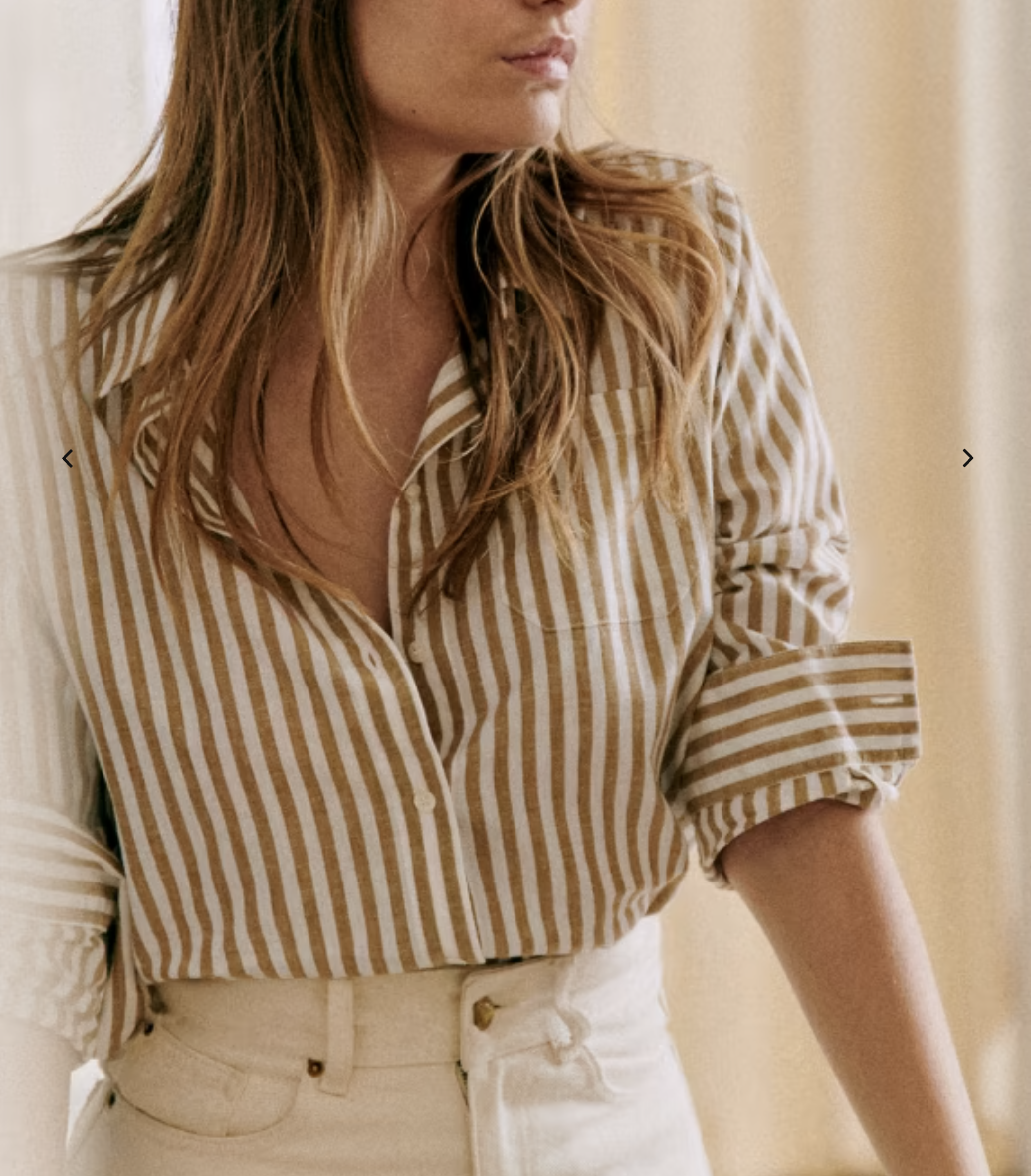 THE BOYISH BUTTON UP
Sezane's Tomboy shirt is one of my most recommended pieces to my clients! It works on everyone and is such an effortlessly chic way to dress up even denim shorts, or wear as a beach coverup, especially if you're petite. It comes in a variety of colors but I'm such a sucker for stripes in the warmer months.
If you're tall or want a more oversized look, try the Max shirt, which is also a staple in my wardrobe all year round.

SHORTS
Obviously denim shorts are a summer staple and this rolled denim short is the perfect beachy style. It can take you from a cover-up to your weekend uniform.
Denim is one of the most important things to purchase sustainably because denim can be the most pollutant product in the fashion industry as it often uses toxic dyes and chemicals to produce. That's why Sezane is often my go-to source for denim, as they produce them responsibly.
If shorts aren't for you, try a denim skirt, which also never goes out of style!

RAFFIA TOTE
My clients have been asking me if straw or raffia totes are a fleeting trend, but this is a perennial summer staple in my book. I've carried one for as long as I can remember and even Jane Birkin was always spotted with a basket bag. The French know a thing or two about style and that's why Sezane's basket bags like this one just got keep selling out!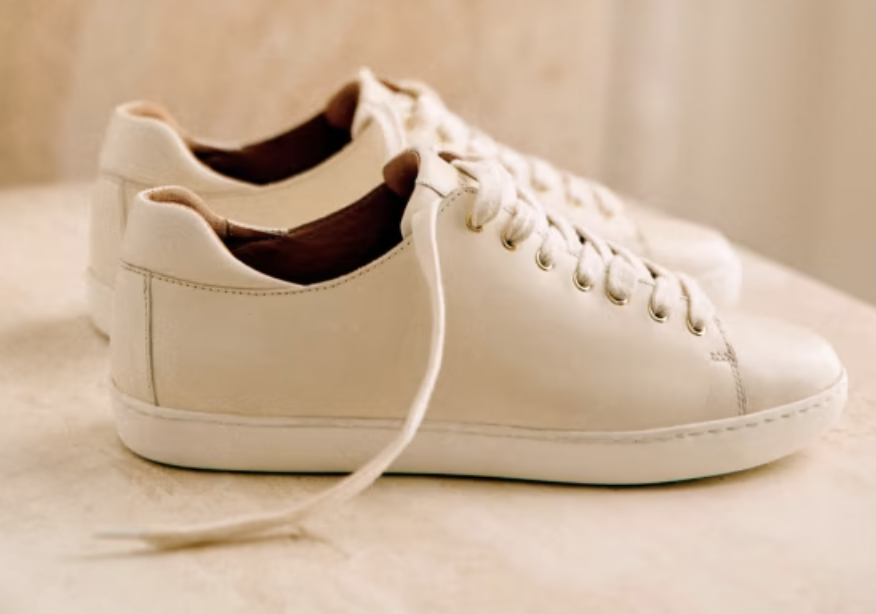 PERFECT SUMMER SNEAKER
Sandals get all the glory in summer, but what most of my clients are missing from their closets this season is the perfect polished sneaker! It's really the most important staple for most and can be paired with vacation looks, breezy dresses and even with jeans as we go into fall before we know it.
According to Sezane, if you are between two shoe sizes, choose the size above. Otherwise, choose your usual size. I got my usual size and they're perfect and one of my most worn staples this season! If you're daring, try them in metallic gold.
These classic summer staples from Sezane to own you will want in your closet for years to come and especially for 2023 travels and weekend from the beach to shopping to drop off / mom life to life in general — especially for that "je ne sais quoi" effortlessly stylish look. Let me know what you end up getting from Sezane's summer collection.
SHOP THIS POST