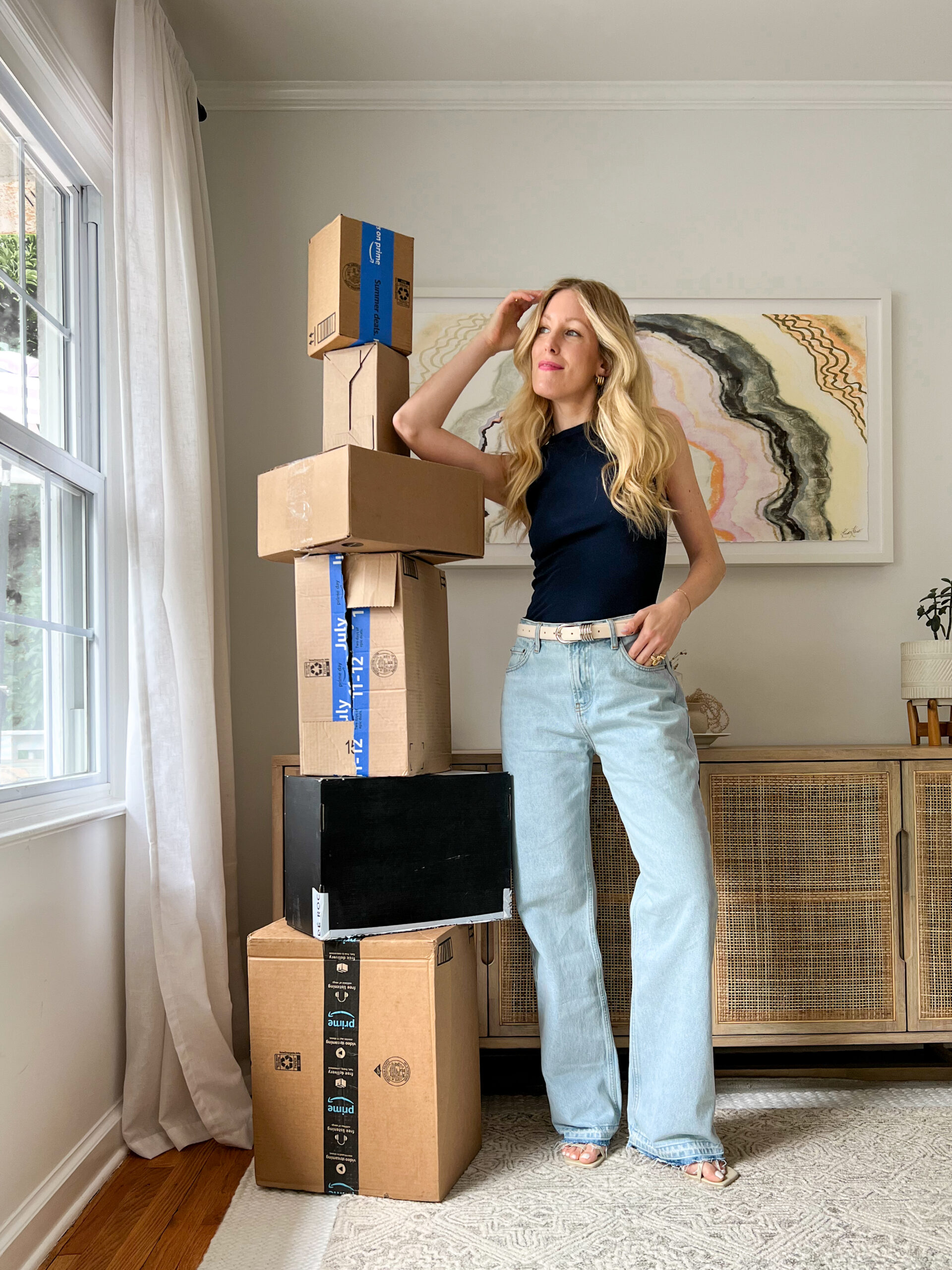 If you catch this post on my favorite Amazon finds lately on Prime Day, then you're in luck! If you miss Prime Day, these finds are worth the full price (and which is my barometer if it's worth buying on sale!).
AMAZON FINDS I USE & LOVE
BIODERMA MICELLAR WATER I never go a Prime Day without stocking up on this Micellar Water. It's the best makeup remover I've tried and what an assistant I had in Paris described as the only water his French grandmother would let touch her face!
COS RX ACNE PIMPLE PATCHES This is my holy grail product that I cannot live without and tend to buy in bulk. I swear it works better than any others I've tried (Koreans do know their skincare afterall!) and it really helps reduce the life of a pimple and prevents scarring as badly!
BEAUTY BY EARTH SELF TANNING MOUSSE Gone are the days that I look streaky and orange — this non-toxic self tanner is seriously the best I've tried! One coat is enough for me for a week or two, but you can gradually add more (comes in two shades too).
THE BEST HAIR CLAWS EVER I've had people add these to their Amazon carts on the spot when they see me wear them and they're under $10!
NEW CHAPTER ORGANICS MULTIVITAMINS I've been taking these multi vitamins for over a decade now and will never go back to another (although I did their prenatal and postnatal and seriously owe that to my healthy kids/pregnancy/postpartum experience!).
SODASTREAM We had one collecting dust for years, not to mention gross, hard to clean plastic bottles that came with it. We recently upgraded to this one with *glass* bottles and a much easier to use fizzy mechanism. It always impresses guests!
PORTABLE CHARGER The problem with most portable chargers is that I always forget to charge them and lose/forget the cords for them. That will never happen again with this sleek one with the plug attached!
BEST PHONE STAND / LIGHT If you ever wondered what I use as a creator and for my virtual styling sessions, this is it. It's a gamechanger and space saving too!
AMAZON FINDS MY KIDS USE & LOVE
DISCO LIGHT If you follow our family dance parties, this probably looks familiar to you! This is a favorite find and makes us all want to dance (adults too!).
LAVA LAMP Are you sensing a theme? My kids like light and my son is convinced that this keeps away the bad dreams!
KIDS REUSABLE WATER BALLOONS Guaranteed endless fun and no mess or environmental waste! These make such a great gift too!
KIDS LCD WRITING TABLET I keep one of these for each kid in the car at all times and this is the only toy they need on long car or airplane rides. It's also a favorite gift to give!
KIDS WATER BOTTLES We've tried a few and nothing beats these and the kids love the fun patterns!
AMAZON FINDS IN MY CART
TABLE FANS TO KEEP BUGS AWAY We visited family who had these who discovered them at a restaurant in their travels and there were no bugs swarming while we ate! I can't wait to host bug-free meals this summer!
JUTE BASKETS These have been in my cart for a while and I'm finally going for it. They're a beautiful addition to put in negative space under a serving table in my dining room and a place to throw dirty cloth napkins in, which we use for our meals.
GOGGLES We joined a pool club for the summer and swimming is my favorite exercise so adding these affordable goggles to my cart so my hubby and I can take turns doing laps!
BAMBOO / GLASS CONTAINERS It's been so hard to find glass Tupperware that doesn't have plastic for lids and the lids aren't always a struggle to put on. Hoping I found my match!
REUSABLE COTTON ROUNDS I keep a glass jar of these on my counter for makeup removal and toner. I throw them in a basket under the sink, along with all my white laundry and bleach them regularly. It's better for the environment and your wallet than the disposable ones!
What are you loving on Amazon lately?
Need more inspo? Check out my post from last year!
Side note, I promise there will be more content coming to this site again instead of just sale round ups, which I just realized this blog has become. I'll be sharing more fun content and more shopping guides for you soon! My Instagram has taken over my priority but I don't want to neglect this space. Thank to my OG readers who have been following the last decade or so and I always love to hear what you want to see more of so drop me a message!