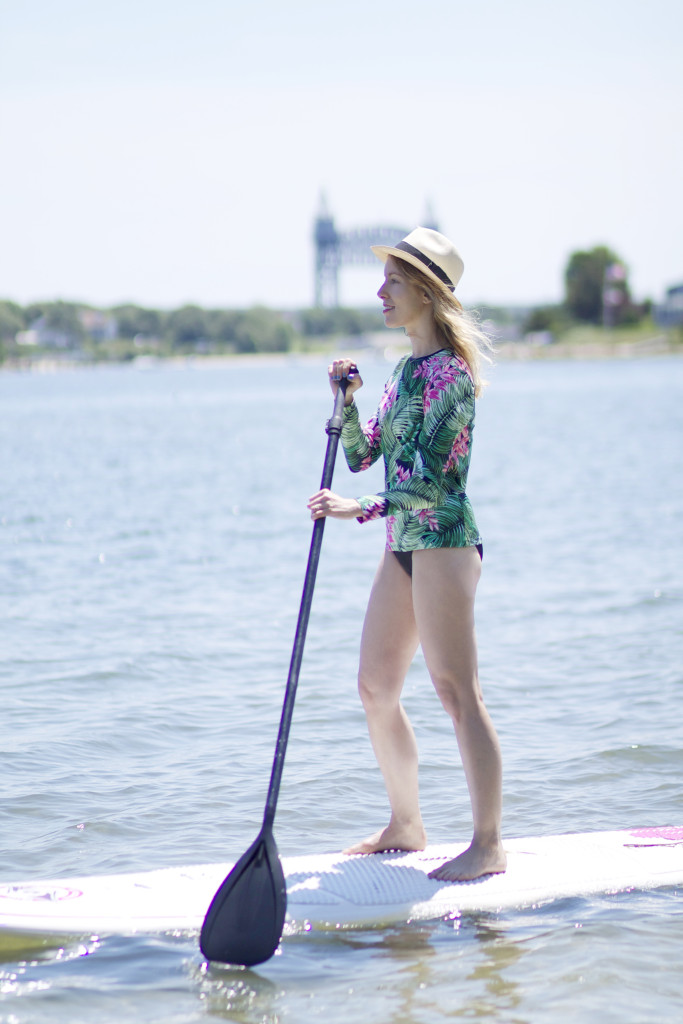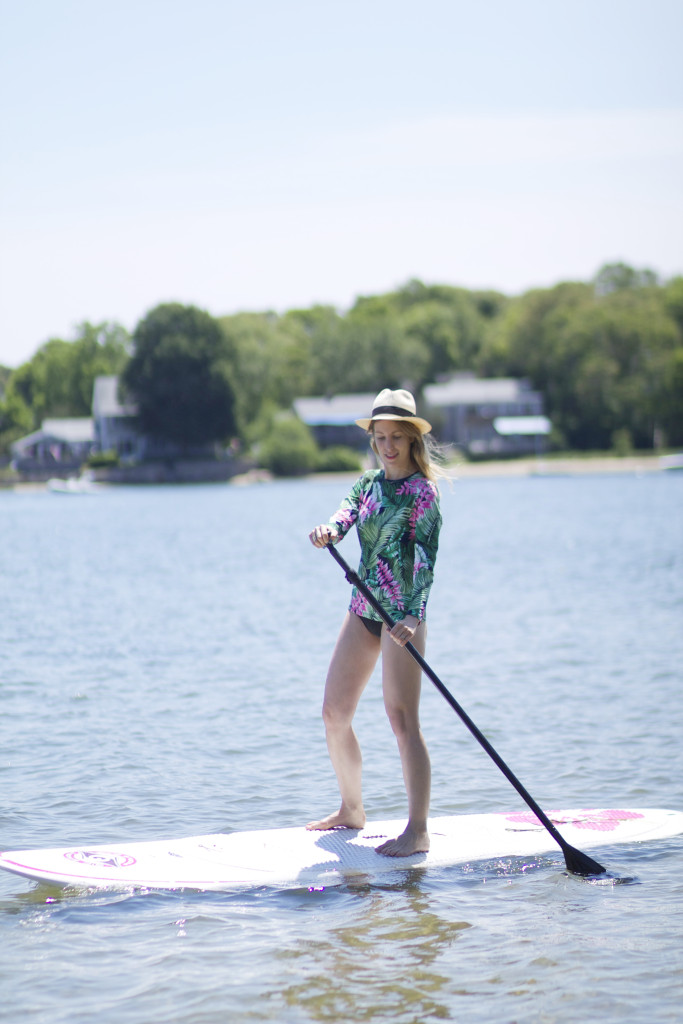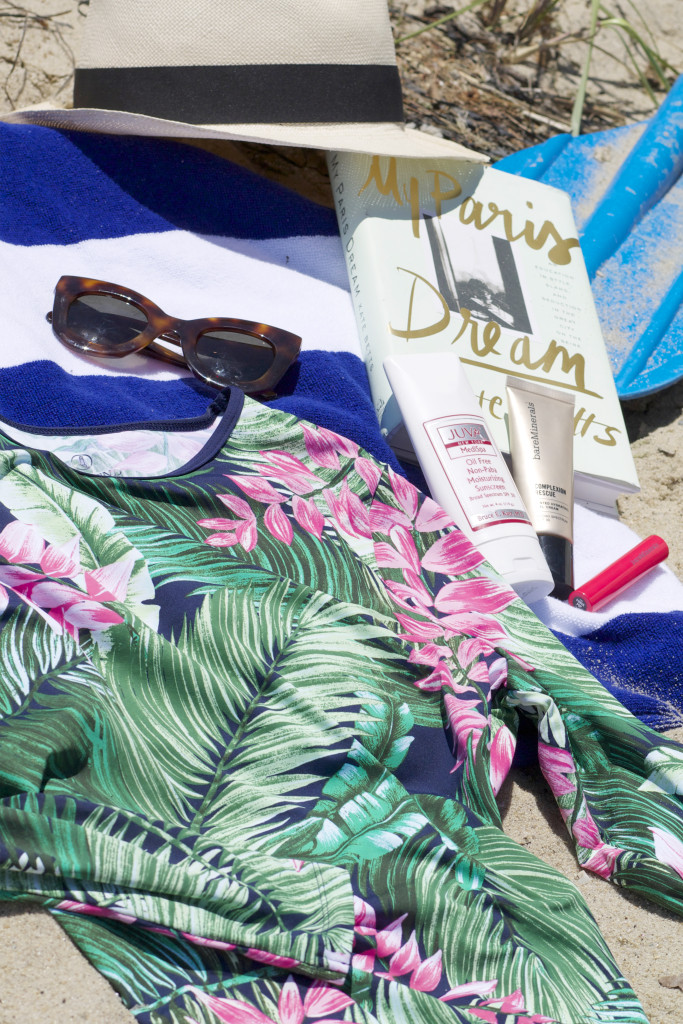 As I mentioned in my previous post, I've been much more cautious AND active at the beach these days, which means hiding under a hat, slathering on SPF every hour and being covered up. Skin cancer runs in my family and I recently had some moles removed (one of which would have been UNDER where my swimsuit is and not a place I would think to put sunscreen on), so I'm basically living in fear while at the beach, hence the fair skin in summer.
The worst sunburn I ever got was after an afternoon of kayaking when I was a teenager, because the sun beamed off of the water onto me. I ended up in bed for days, with flu-like symptoms and while it never stopped me from partaking in water sports, it's made me realize how much harsher the sun is while you're in the water.
My sister (who did not want to be pictured) was with me on a recent beach trip in Buzzards Bay while paddle boarding and kayaking in the bay is also in the same boat (no pun intended) and is also a stylist who wants to still look good, so I took a sun savvy style note from her after seeing she wears Lands' End* rash guards over her swimsuits for extra protection while active in the water.
This zip up neoprene rash guard was the coolest I've ever seen—so cool that my nephew grabbed it out of my hands, put it on and begged to wear it. My sister and I even shared it on this trip, taking turns wearing it for our water sports in the chilly water. I also loved wearing this tropical swim tee when I started to break a sweat on my paddle board, and of course because it matched perfectly. The best part about rash guards is that you can still wear a cute swimsuit underneath when you take it off. I wore these bikini bottoms with both of my new rash guards, along with this bikini top underneath, and I didn't feel like I was going to pop out while being active.
Not only does Lands' End swimwear look stylish and are ideal for being active on the beach, but the Skin Cancer Foundation recommends it for UV protection because there's actually SPF 50 in the fabric. How cool is that? Now I can focus on my paddling, looking good and not worrying about the sun.
*All swimwear provided by Lands' End (and are on SALE!); what I choose to wear and opinions are all my own.
Follow me @lizteich & @landsend on Instagram and tag your photos with #landsendsunsavvy featuring you/your family being safe from the sun and they will donate $1/photo to The Skin Cancer Foundation and melanoma research alliance as part of their sun savvy campaign. 

{SHOP MY SUN SAVVY PICKS}