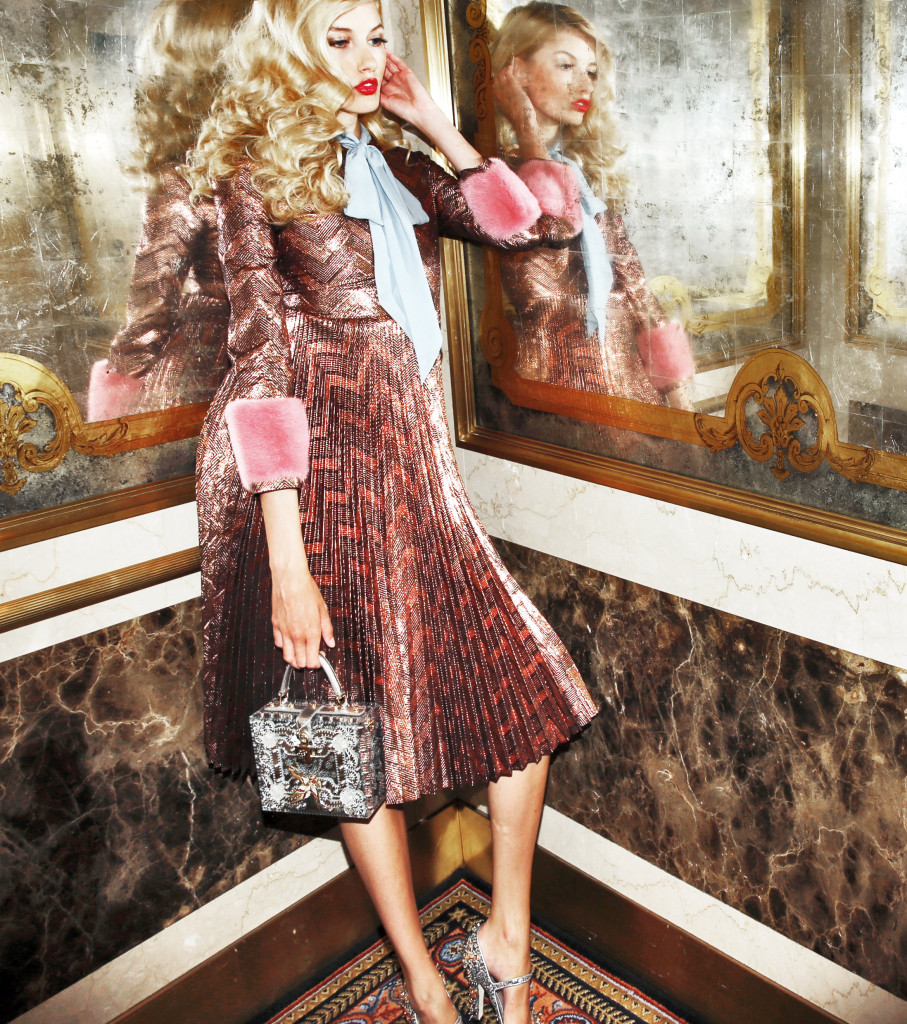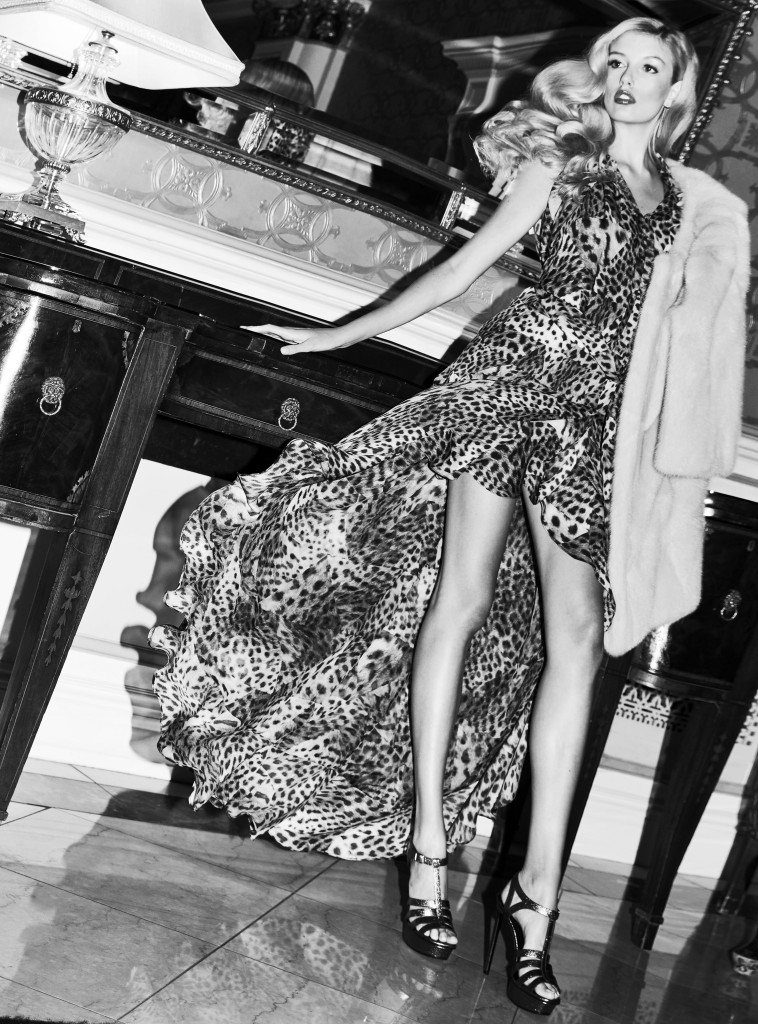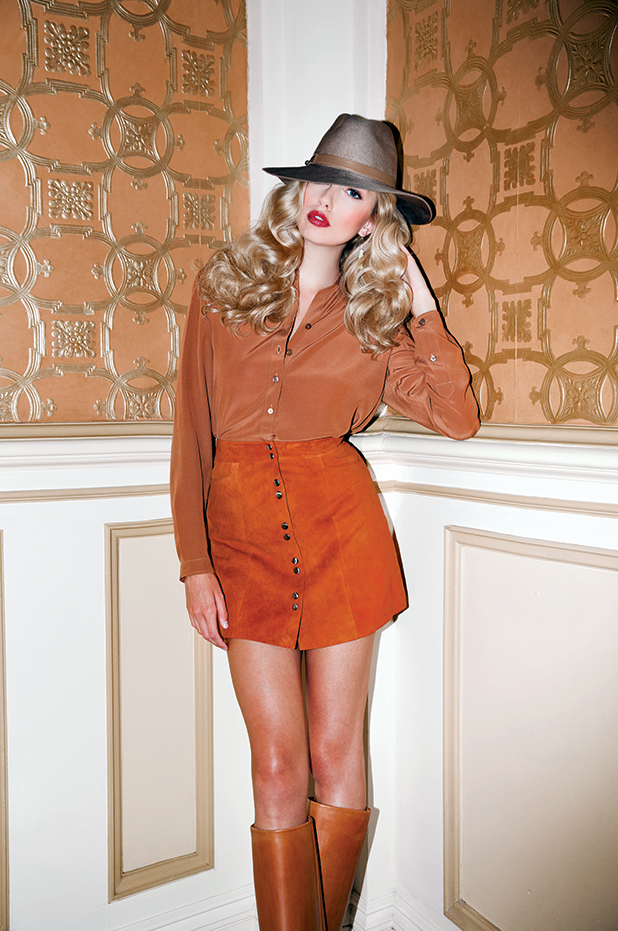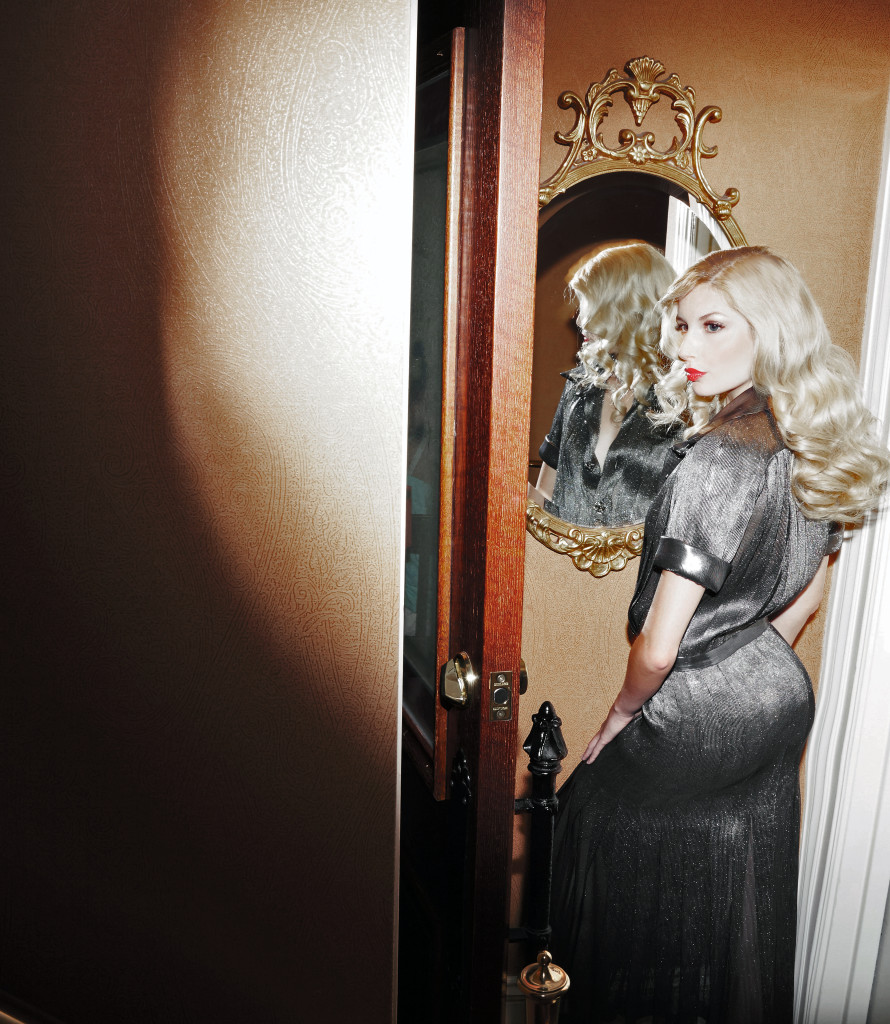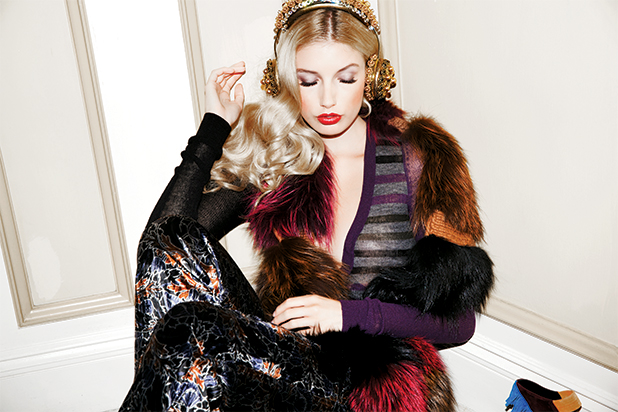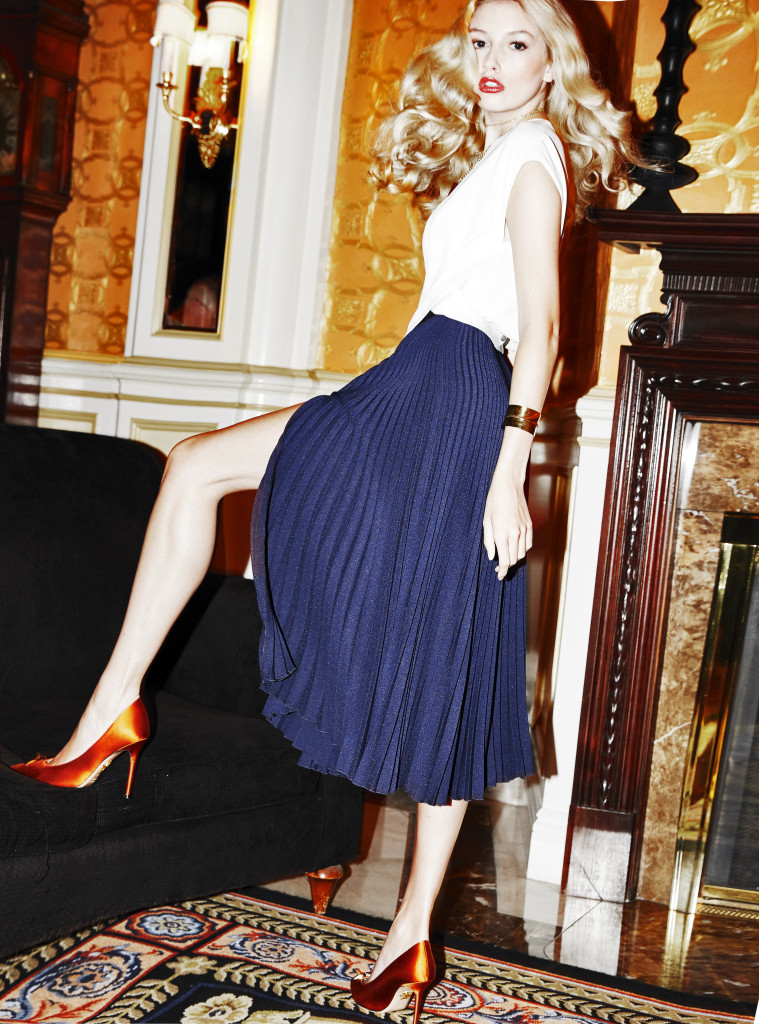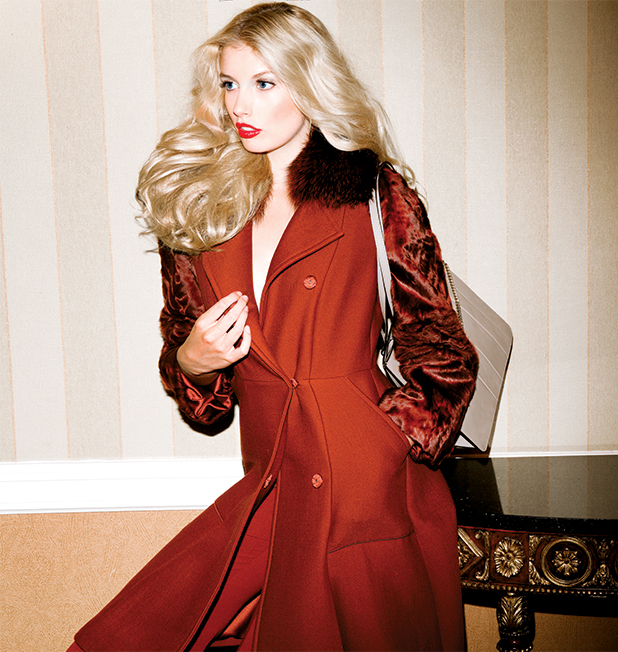 The 70's are back yet again this season, but this time in a more polished and glamorous, less boho way—basically all of the best styles of the decade. It's totally my aesthetic, so when Improper's producer, Lydia, asked me to style a story covering this trend for fall, I didn't hesitate to say "yes."
While American Hustle came to mind, ultimately our style muse was the stunning model/icon of the era, Jerry Hall, and our model Louise Dove did a spot on job at channeling her in this shoot. The talented NYC based photographer, Jen Robbins, captured these in-the-moment images of her in such a perfect way, as if we're following around this fashion icon throughout her adventures through the historic and utterly posh Lenox Hotel.
I tried to feature as many of the fall trends you'll be seeing that emulate this era: button up skirts, muted colors like camel and marsala, bow blouses, velvet and shimmery metallic fabrics and accessories, fur galore (or faux if you prefer like I do!), and lots of skin just to name a few. We tend to think of the worst of this era when it comes to fashion like cheesy polyester and over-sized lapels, but there's a reason why this decade keeps returning on the runways. It's actually quite timeless. I hereby declare that the 70s are here to stay for fall.
Check out Improper for more images and credits/where to buy all of this gorgeous fall fashion.