SWEATER | SHORTS | SANDALS | BAG
Lately my clients have been missing this overlooked workhorse item in their closet: THE SUMMER SWEATER.
Before I tell you why you need a summer sweater, I'm going to tell you that I just got this one from Sezane and it's going to be worn heavily in my rotation this season and for years to come — so much so that I think I need it in every color. This one stole my heart because it's lightweight, but cozy. It's sustainably made from organic cotton, so it's machine washable. It has lots of buttons so it's anything but boring, and can be worn buttoned up or more open (or I personally love it very open!). It also goes with most of my summer wardrobe. I don't often wear much pattern, but I cannot get enough of stripes. It's the Francophile in me that is a sucker for a Parisian style striped top.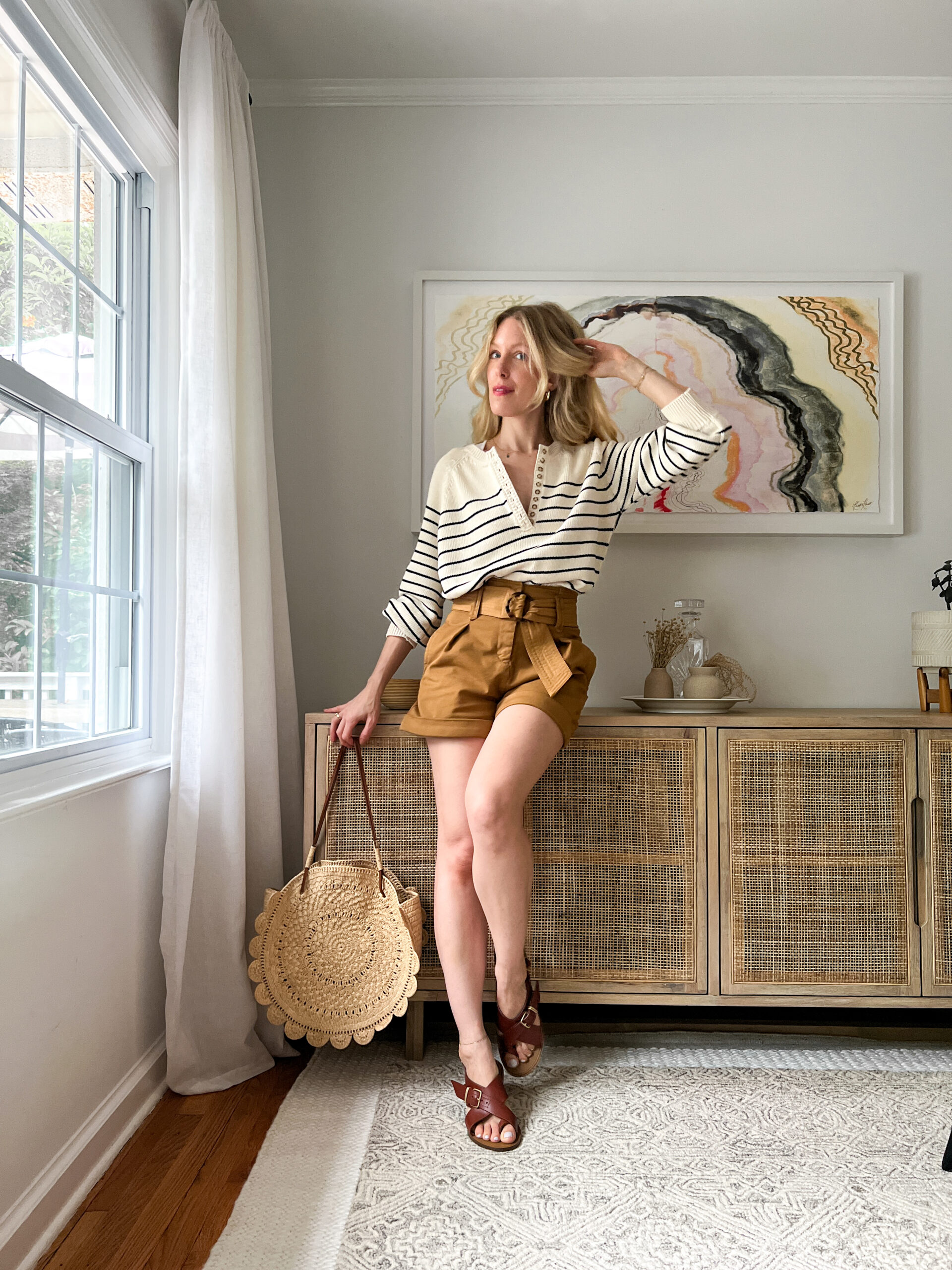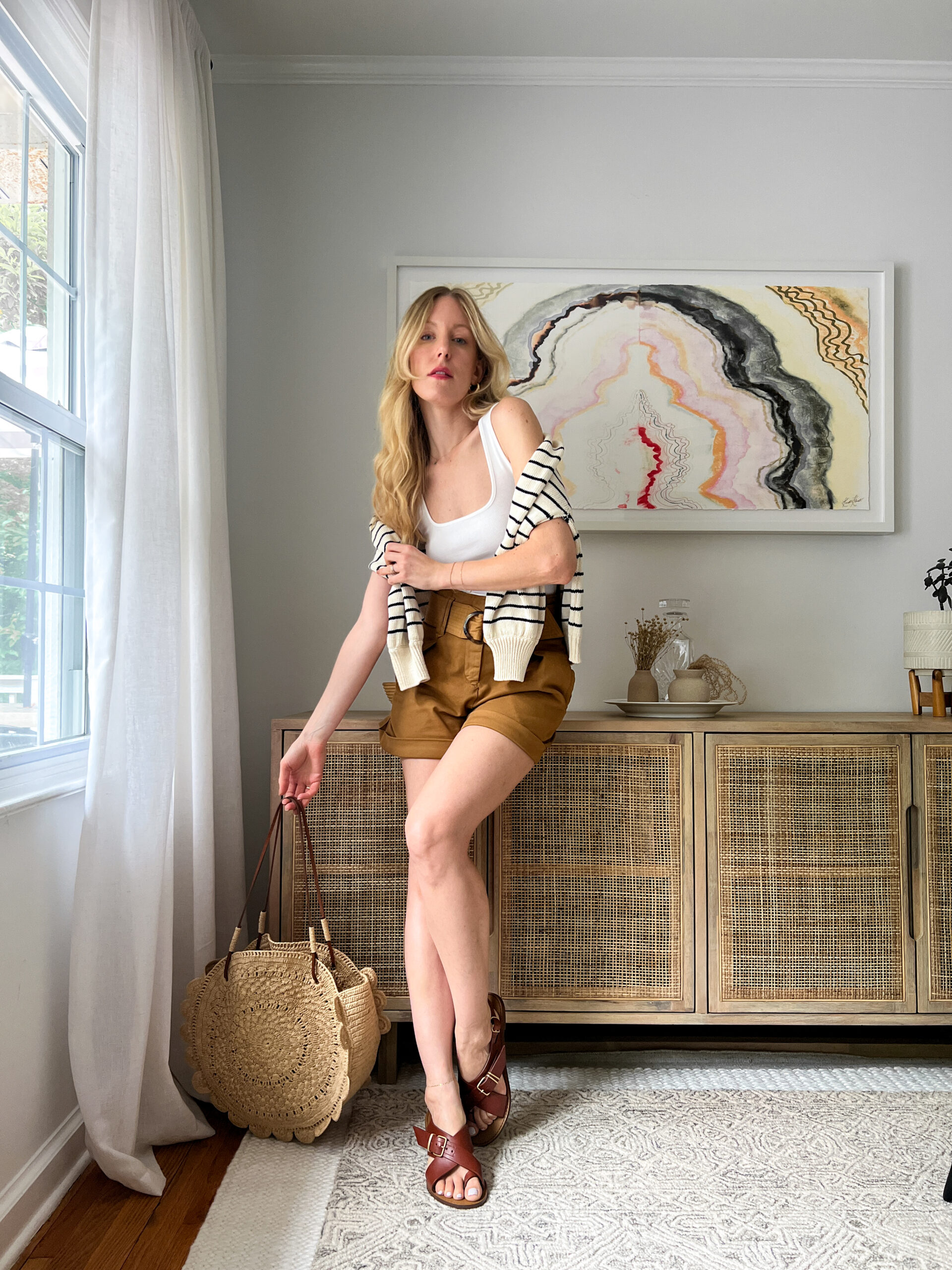 TANK
REASON # 1:
The summer sweater is the perfect "third layer"
I talk about the 3rd layer rule a lot on my Instagram and in case you didn't catch it, adding a 3rd layer to an outfit is a great way to look instantly more put together. Whether you put it on and add a belt, or you can drape it on your shoulders for an easy way to add dimension.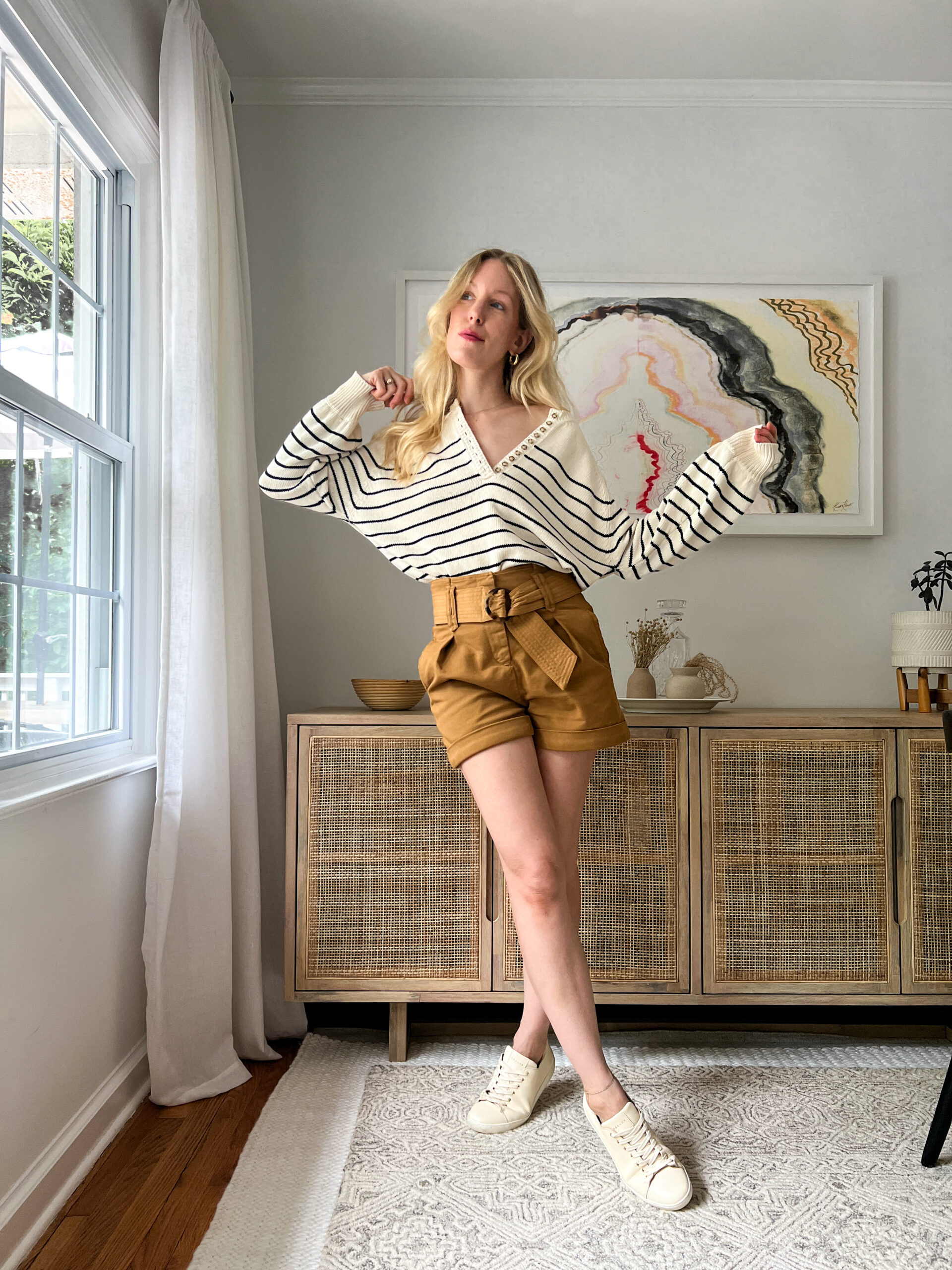 REASON # 2:
It's the perfect piece to keep you warm on chilly summer days to nights 
Even if it's still sweltering where you live, it's something you'll want in your closet as soon as temps do drop. Not to mention, it's the perfect travel piece you can wear from the plane to going out to dinner.
REASON # 3:
You'll be wearing it going into fall!
This is one of those kind of items that you technically could wear all year round so you'll get your money's worth. When you find one as perfect and classic as this, it will be a perennial favorite piece in your wardrobe too.
[ SHOP THIS POST ]
Thank you Sezane for partnering with me on this post. What I choose to wear and say are 100% my own opinions.