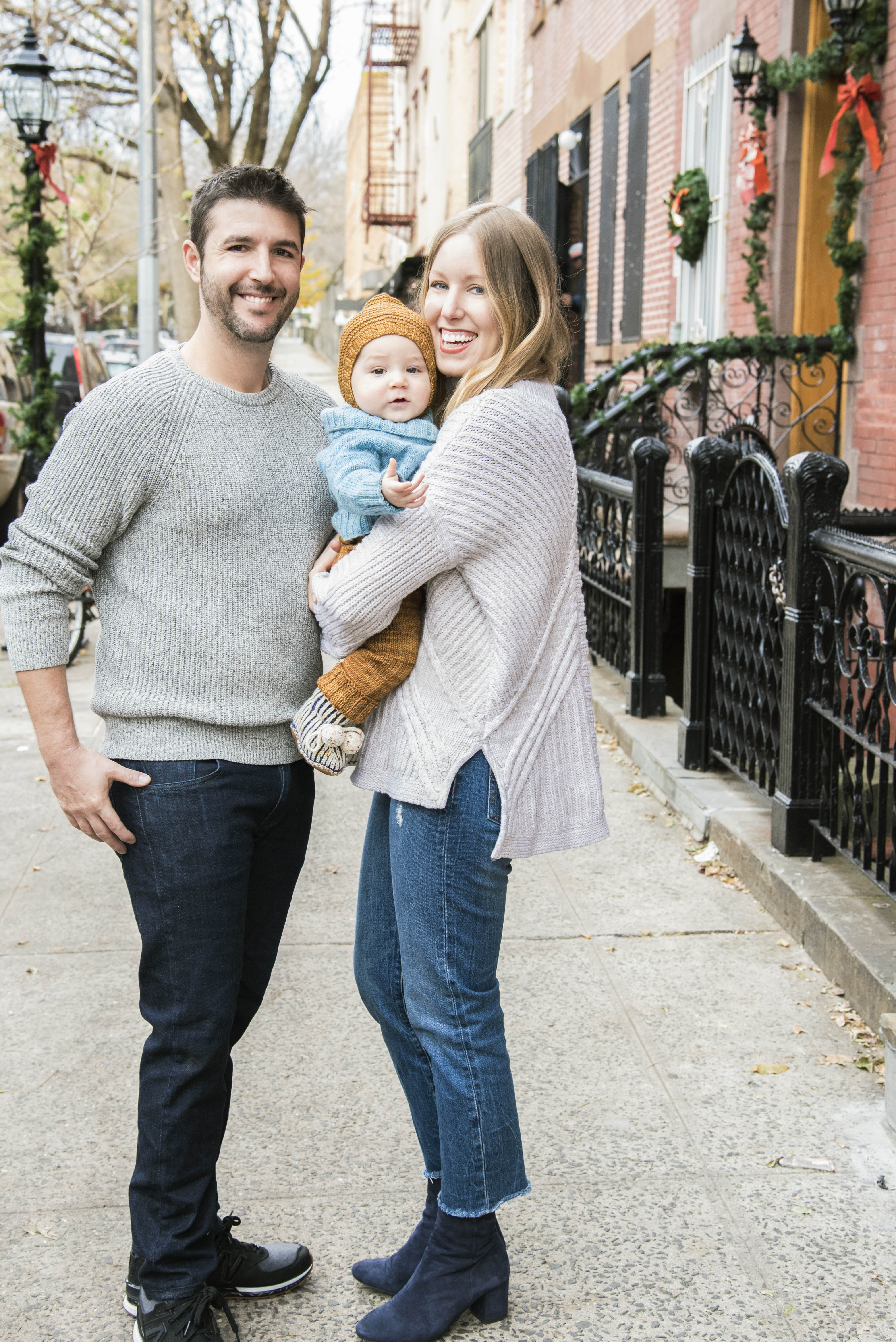 Happy holidays everyone! With the pause that comes with this season, spending time with family, I can't help but to reflect on this past year and what's in store ahead for 2018.
Despite taking off some time to be with my baby, it's still been quite a year for me for my career in styling. Here are some highlights:
I styled for some new clients for me like Bowflex, Alfred Dunner and Rodan + Fields 
I also had the opportunity to work with some major brands on collaborations for their campaigns coming out in 2018 like one with Alex & Ani, as well as something exciting with Aveda that will be in Glamour Magazine (both projects out in February, so stay tuned for that.
While 2017 brought many ups and downs to the world, I will also remember it as the best year of my life solely because it brought me my little guy, Asher, and made me a mother, which is my favorite job of all. It's a job that's both challenging and rewarding — and also most days makes going to work seem like a vacation!
Despite that, my New Year's resolution is to be more present and enjoy the moment, rather than constantly worrying about the things I have to do. It's sometimes hard to realize that as a parent or as a career oriented person, but it's something I need to work on. If you're like me and have trouble sticking with your resolutions, perhaps try this brilliant trick to stick with your resolutions.
Another resolution of mine is to focus on evolving this site. I was thinking about revamping the design and couldn't believe the overwhelming majority of you on Instastories love my logo design (which I designed myself years ago!) as is.
It got me thinking, it's not the design that needs updating, but the content. I love sharing my outfits and finds, but it also sounds like from my polls, you guys want to see more on motherhood and more videos. My goal is to bring more to this site that reflects what my readers (YOU) want to see and be a bit more interactive with you.
If there's anything else you'd like to see, please leave a comment below / send a message. I love to hear from you guys! I'd also love to hear any style or motherhood (or both together!) questions you have for me and I promise I'll answer them in the coming year.
Thanks for being a part of a wonderful year. I can't wait to see what 2018 brings!
Now I bring you my holiday family photos with a squish dressed in the cutest knitwear that will hopefully make you smile…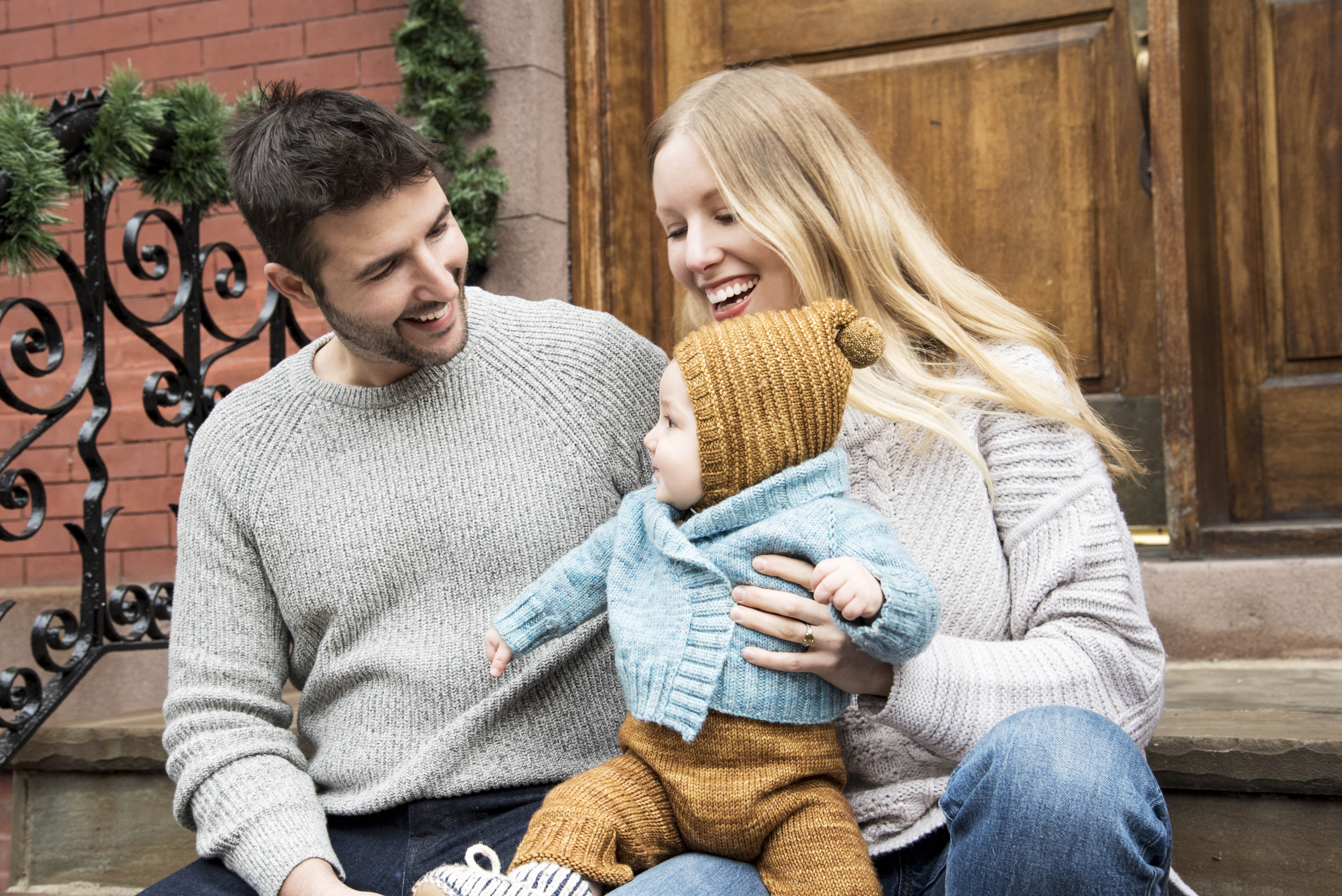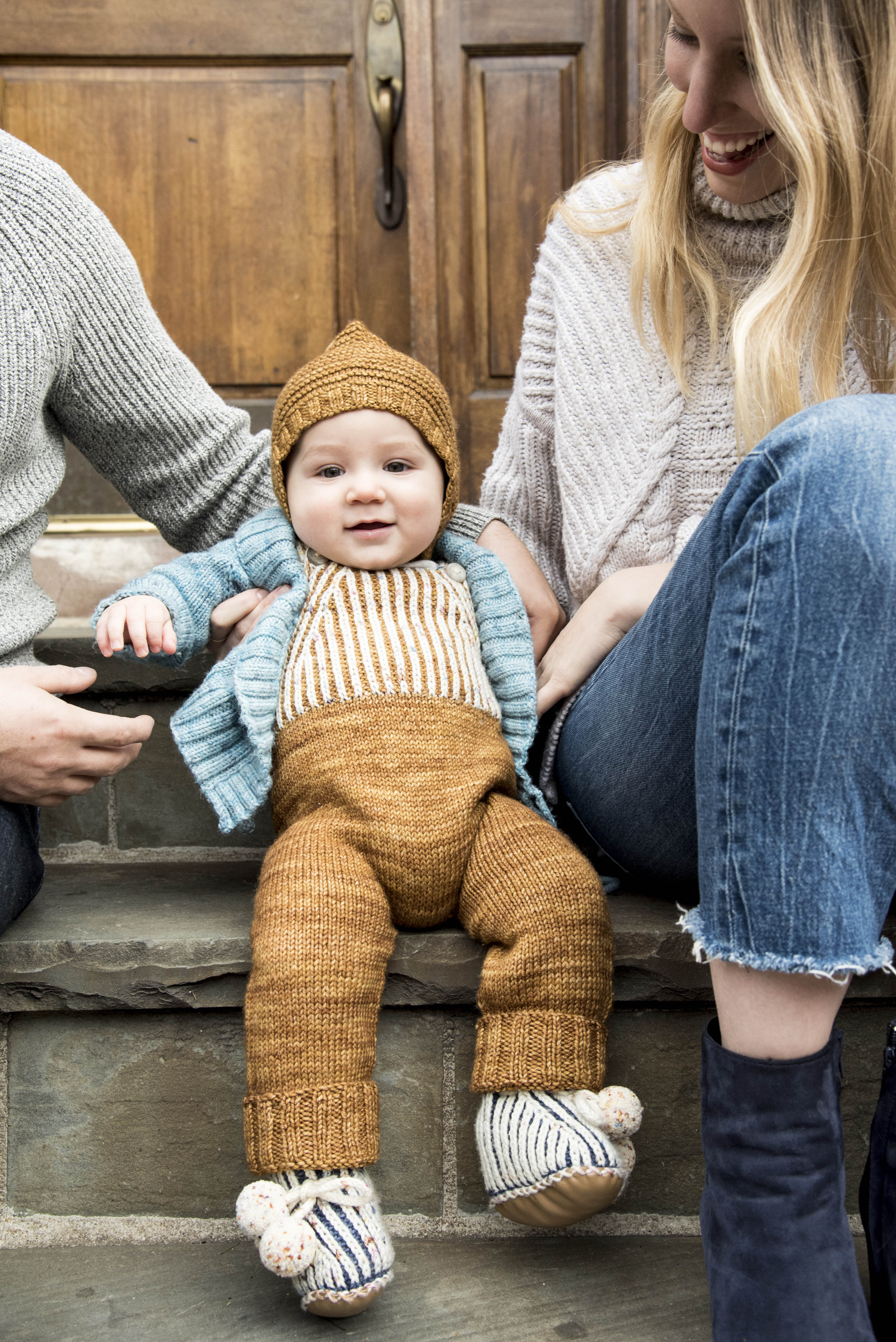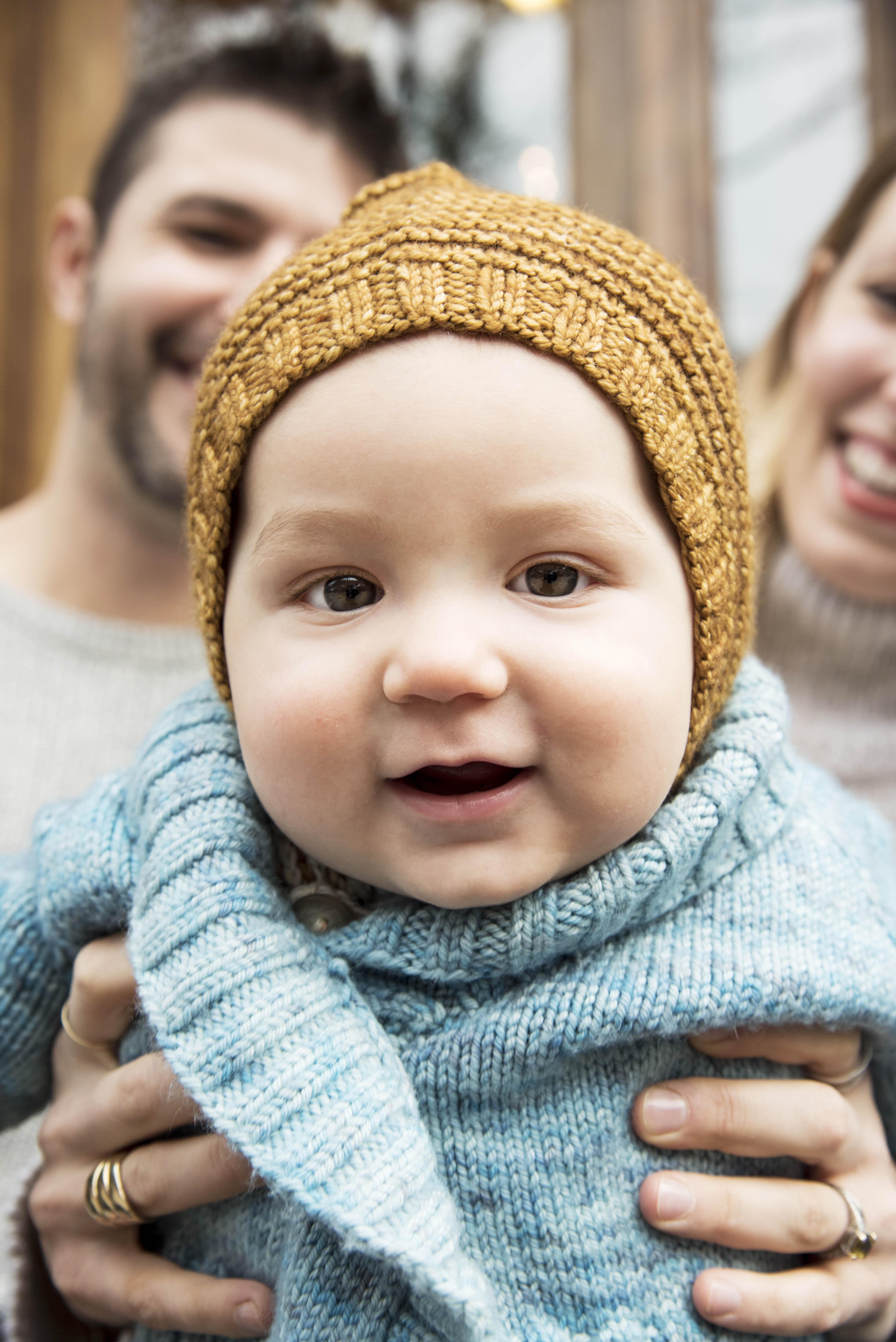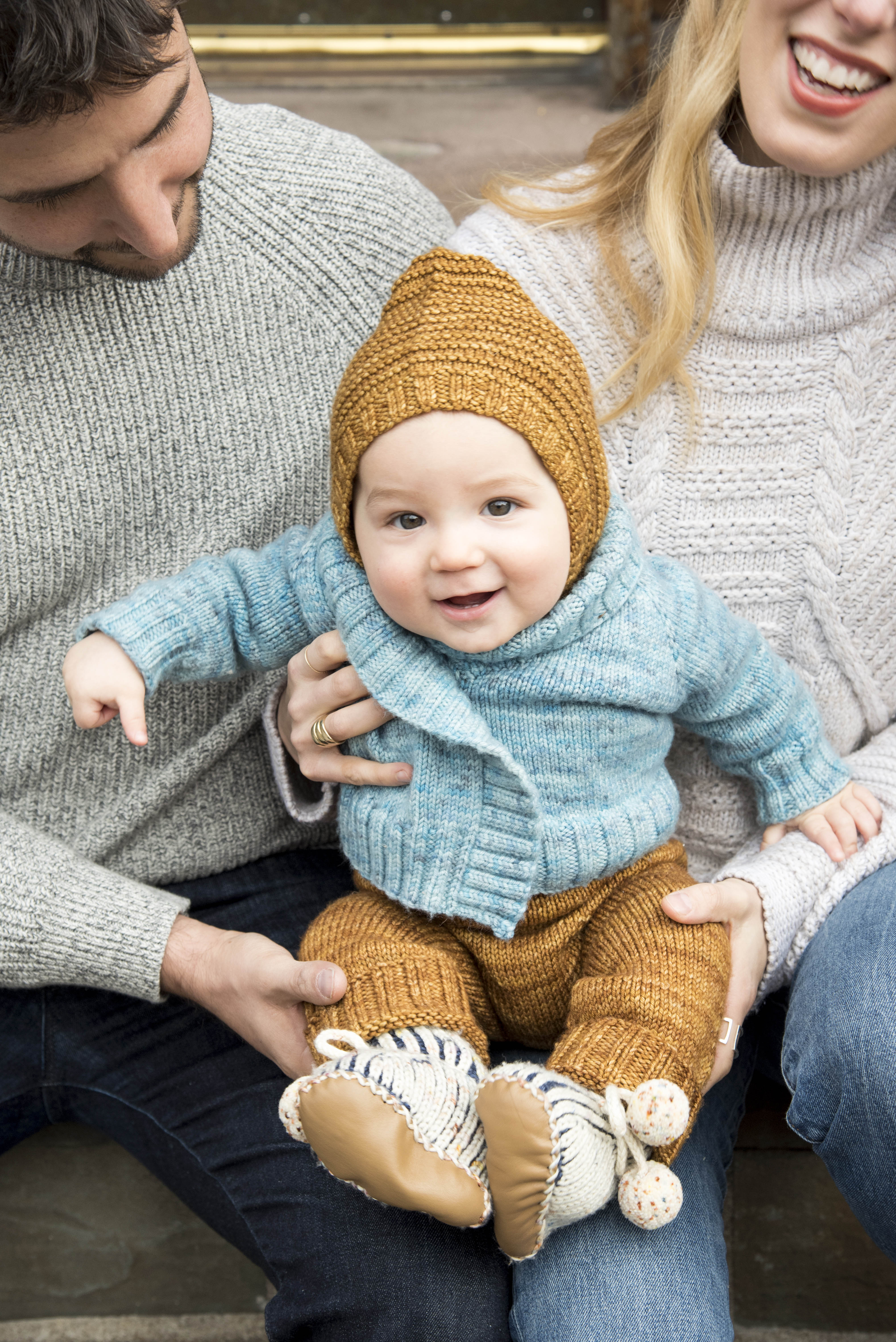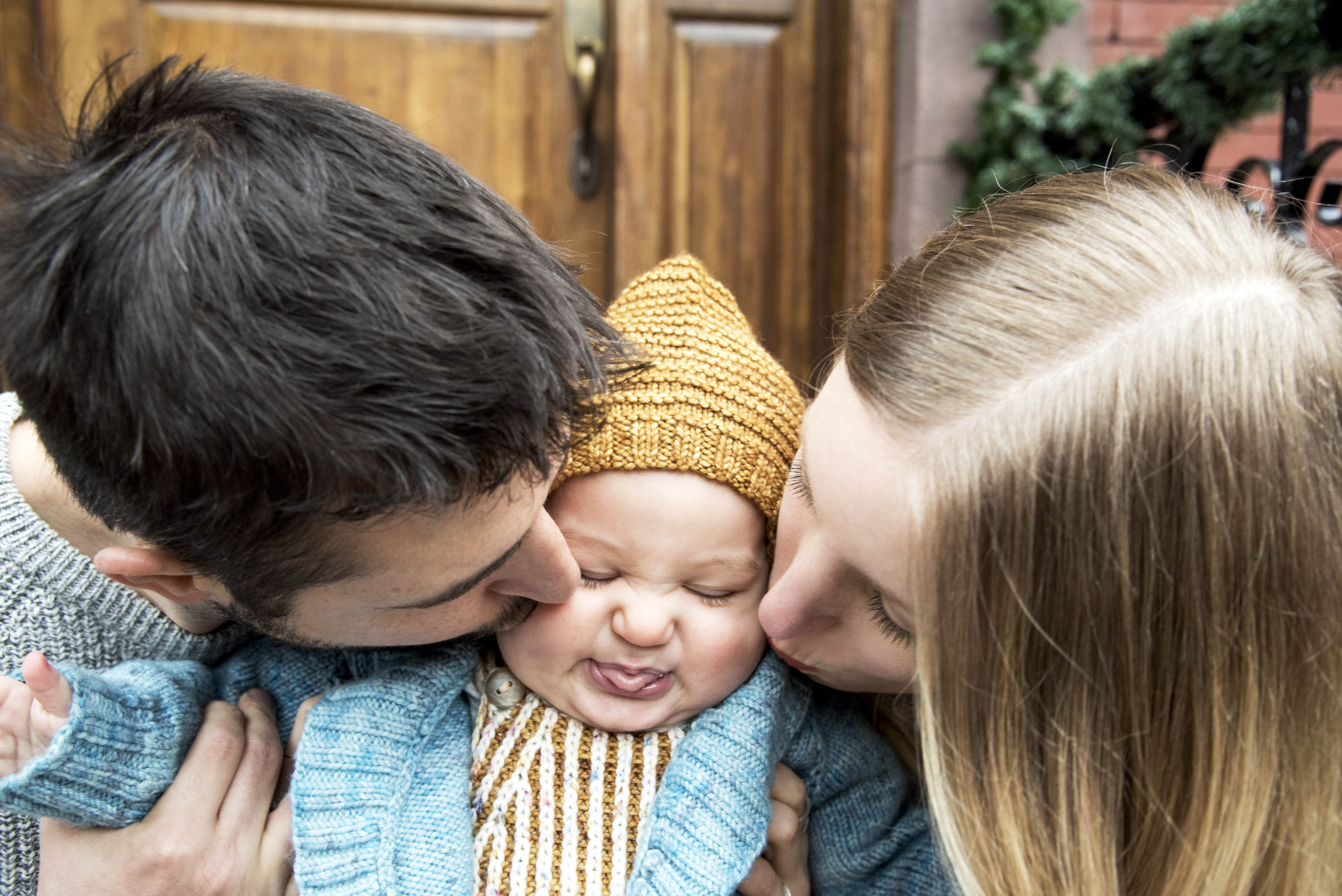 On JOSH: J. Crew SWEATER // Uniqlo JEANS 
On ASHER: Misha + Puff HAT, OVERALLS, SWEATER and BOOTIES
On Liz: Duffy SWEATER // Levi's JEANS // Dune London BOOTIES
photos by Michelle Rose