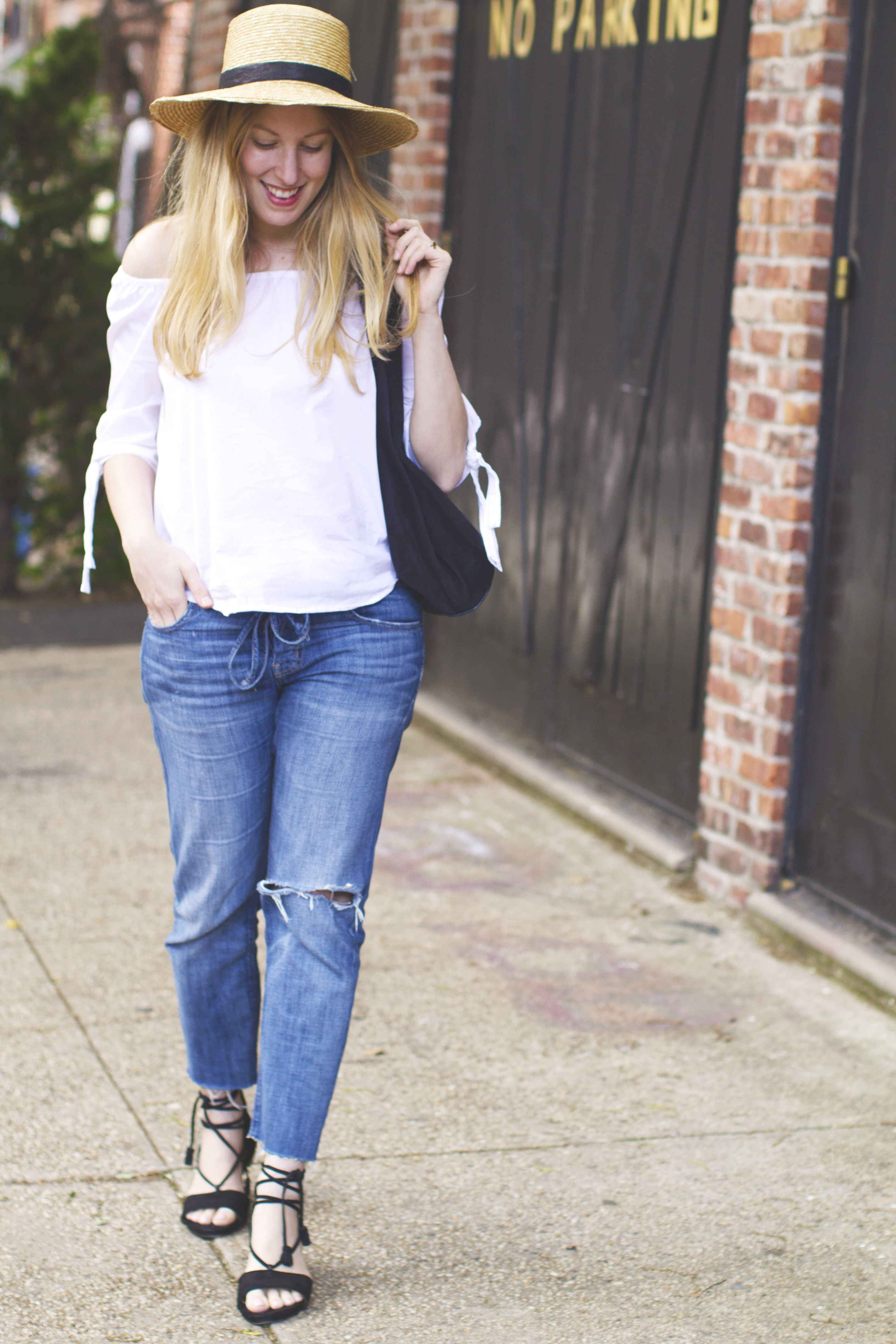 As I mentioned in my previous post, getting dressed these days is quite the challenge. Not only because I'm physically juggling a newborn, so I'm lucky if I can get a pant leg in before I have to tend to his cries, but I'm lucky if I can actually fit a leg in my pants. Clothes aren't fitting quite like they used to after having a baby. 90% of my closet still doesn't fit. It's just hard to work with what I have and it makes me feel like I have nothing to wear.
The easiest way for me to update my wardrobe as a new mom is through sophisticated staples, and especially accessories. They make an old or otherwise basic look new again.
I've been loving Banana Republic's collections the past few seasons and partnered with them this summer. I've already had some staples that are similar to what they currently have (if you don't already, I advise you to own at least one top like this one and a flattering pair of jeans like these!), but their accessories change it up and feel like you have all new pieces.
The slouchy hobo bag is back and refreshing among the tiny bags that have been dominating lately. Lucky for me because I don't travel light these days. I also tend to do a lot of walking lately thanks to trying to get the baby weight off and get the baby's sleep on. I need comfy kicks to get around, but still want them to be cute and not overly mom-like. You can't go wrong with a classic like these lace-up sandals, which check the comfy and stylish boxes nicely. With staples like these accessories, it makes getting dressed slightly easier in the morning …even with a crying baby.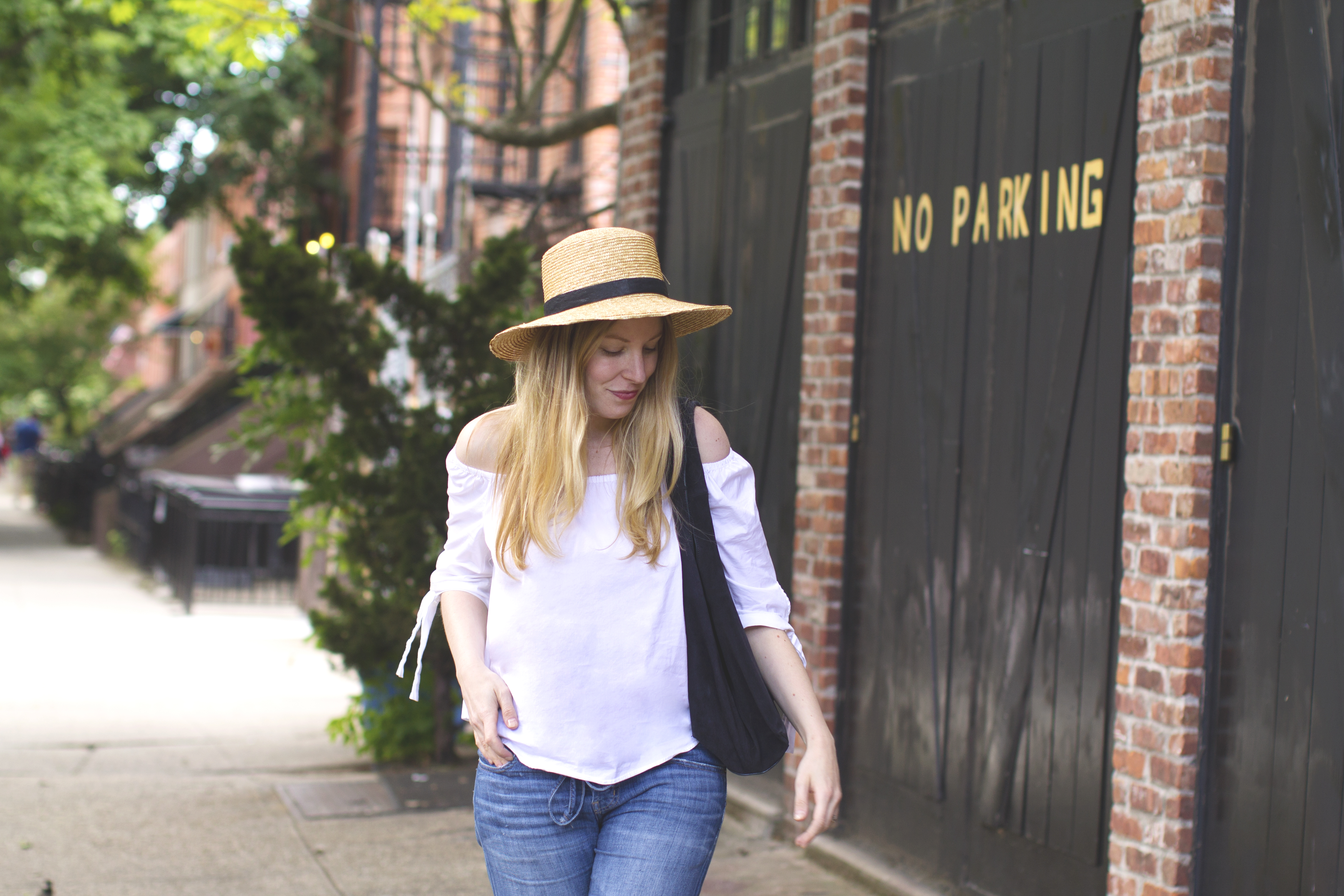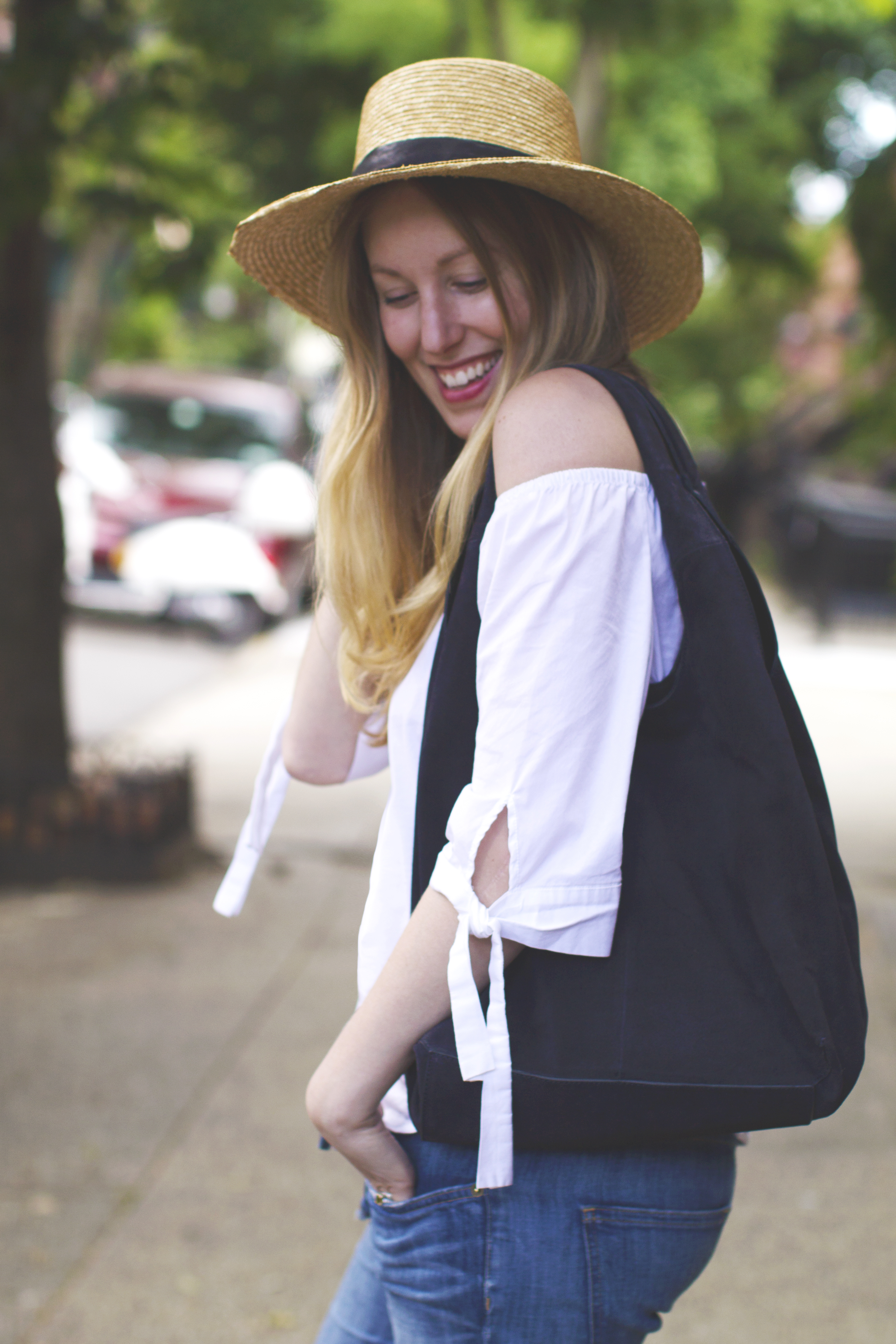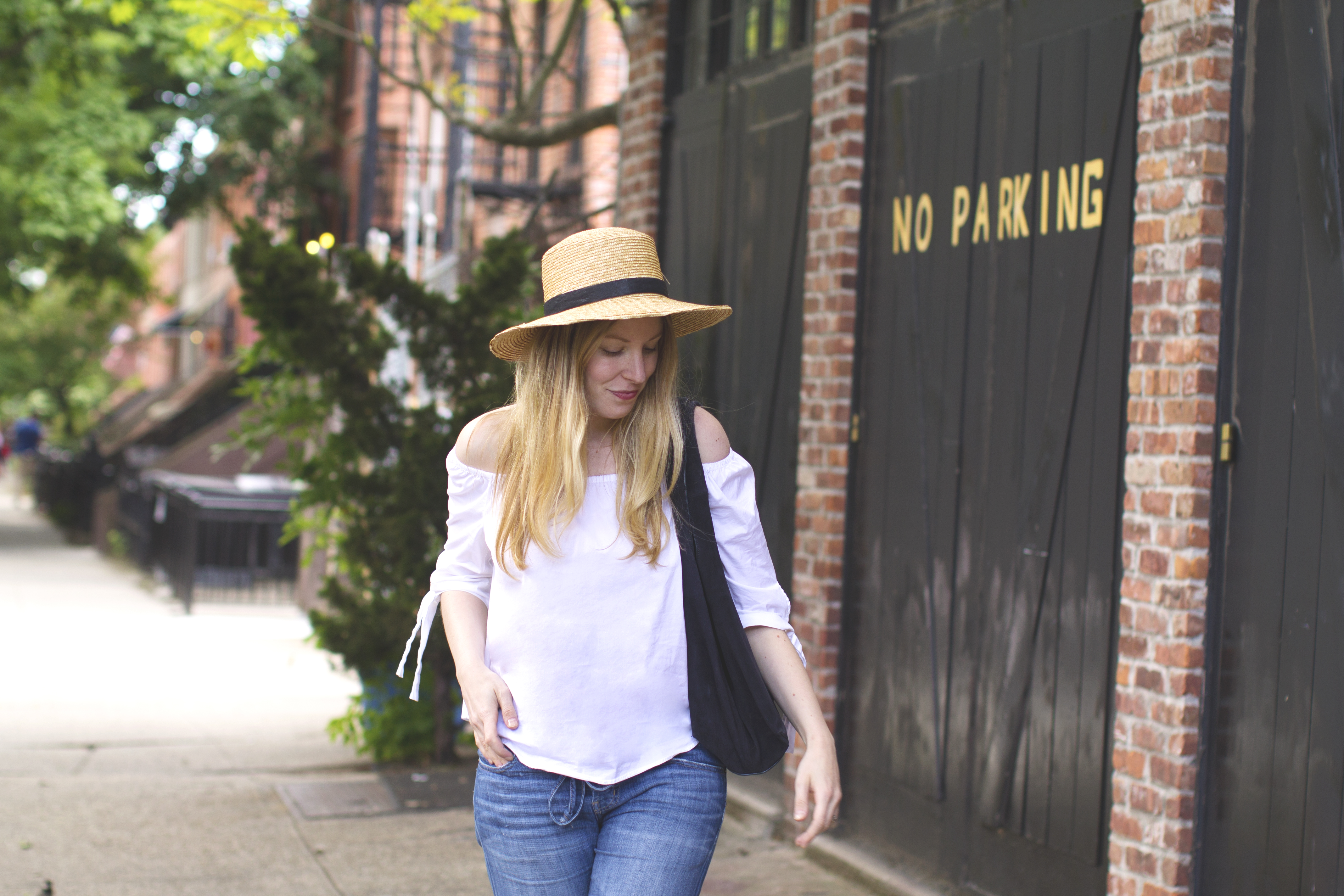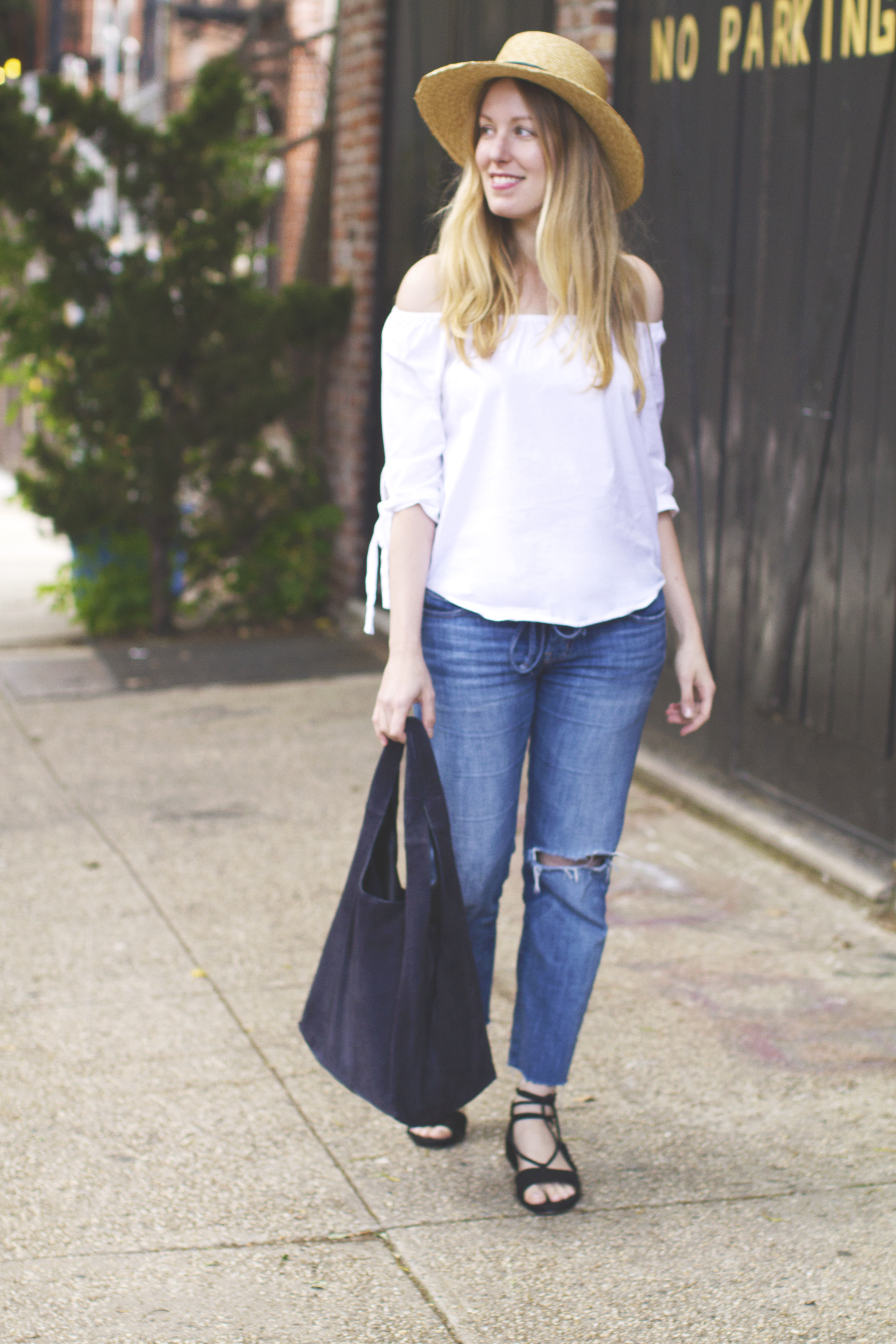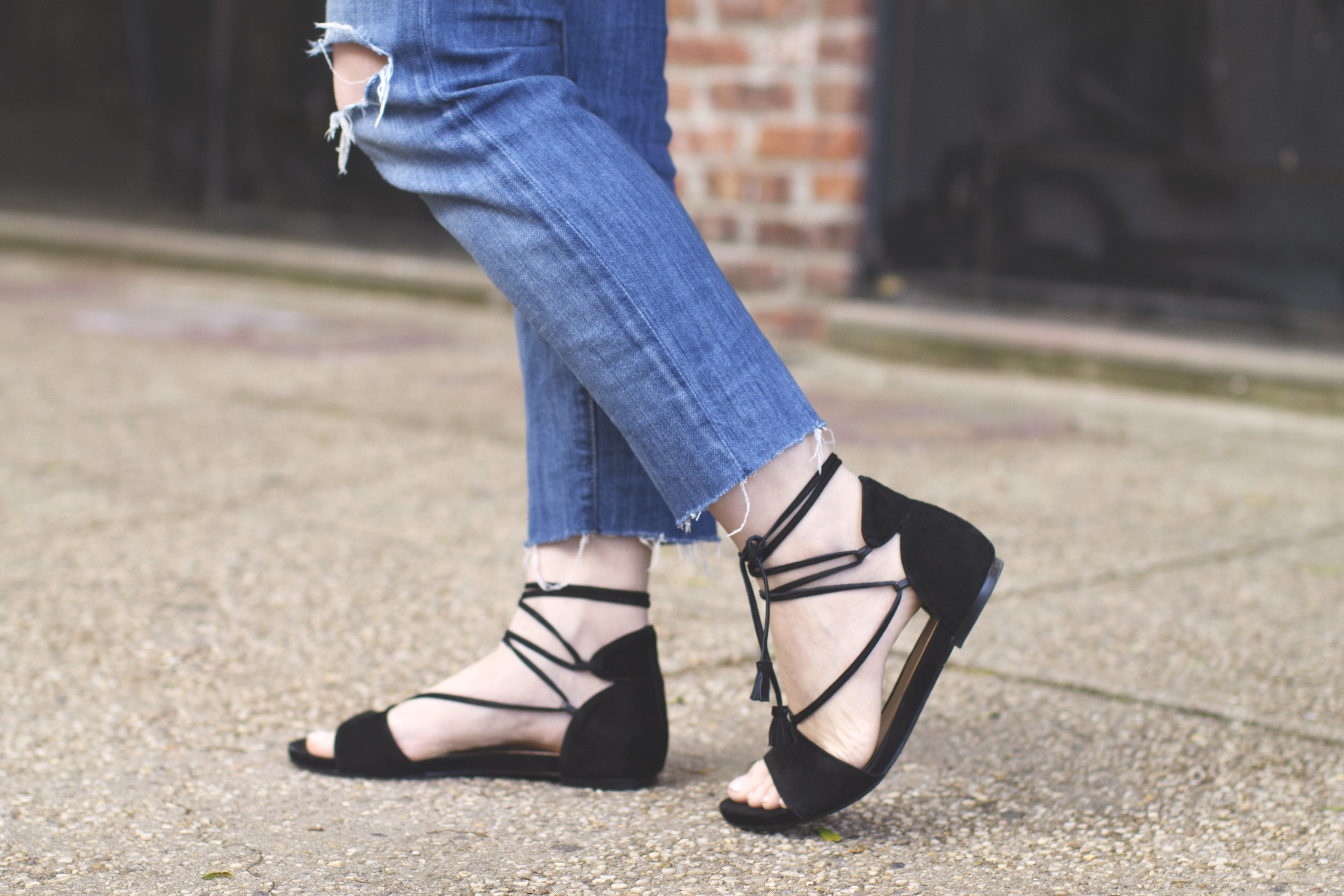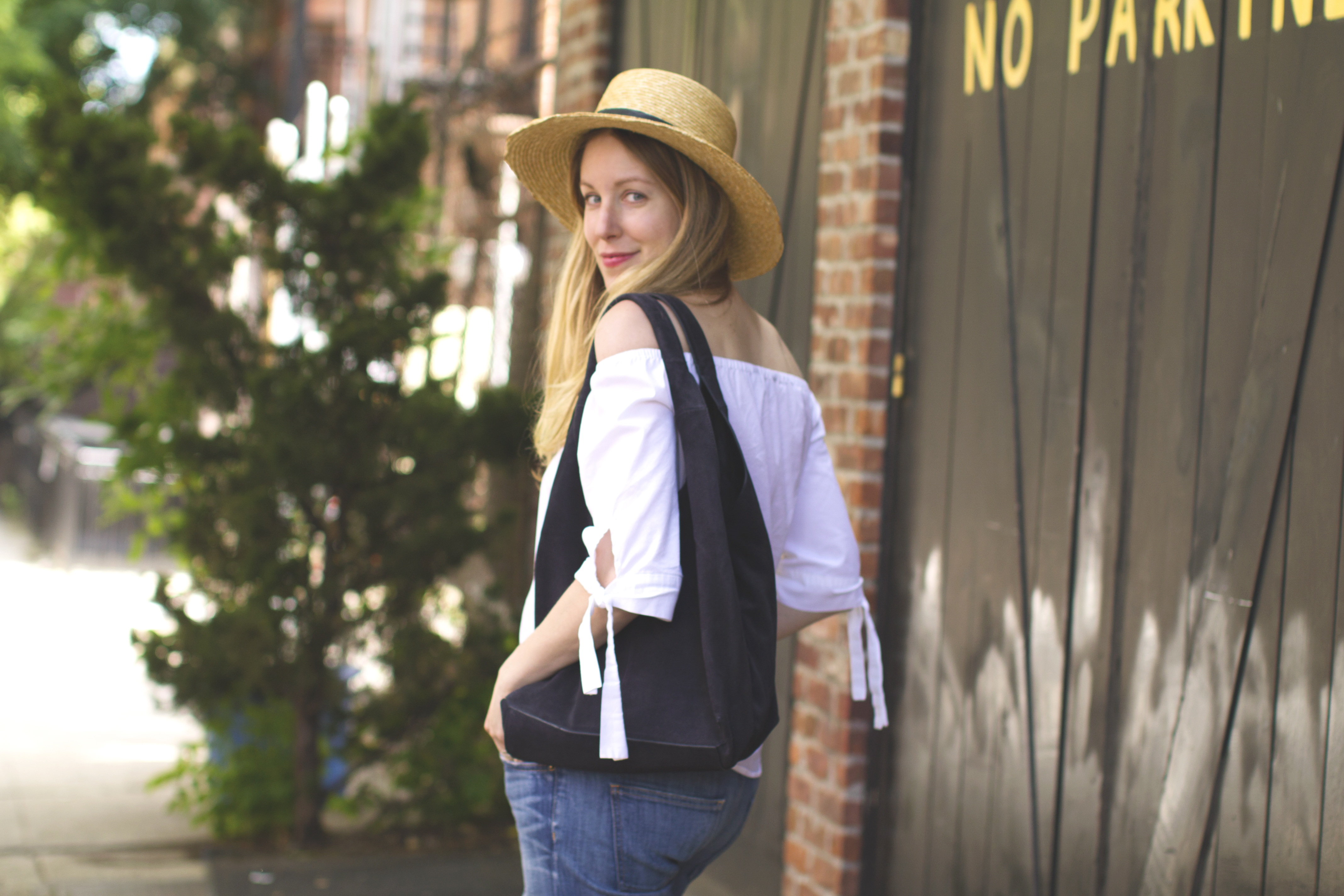 Banana Republic TOP (similar), JEANS (similar), SANDALS, BAG, HAT (similar)
Sandals and Bag are courtesy of Banana Republic. What I choose to write and what I wear are my own opinions.  
photos by Stephanie Unter