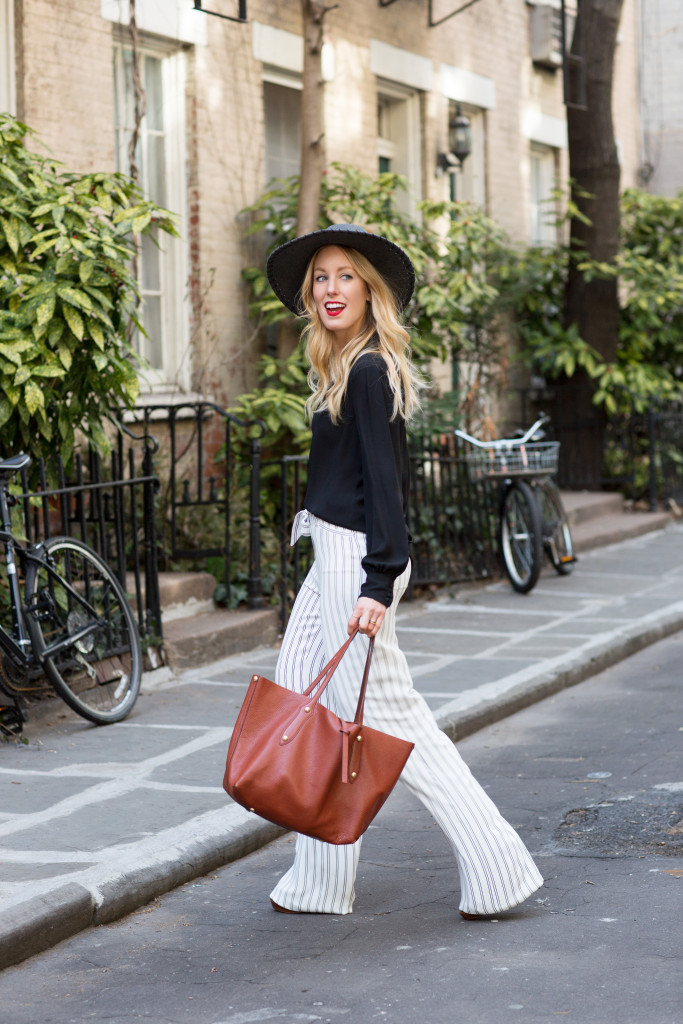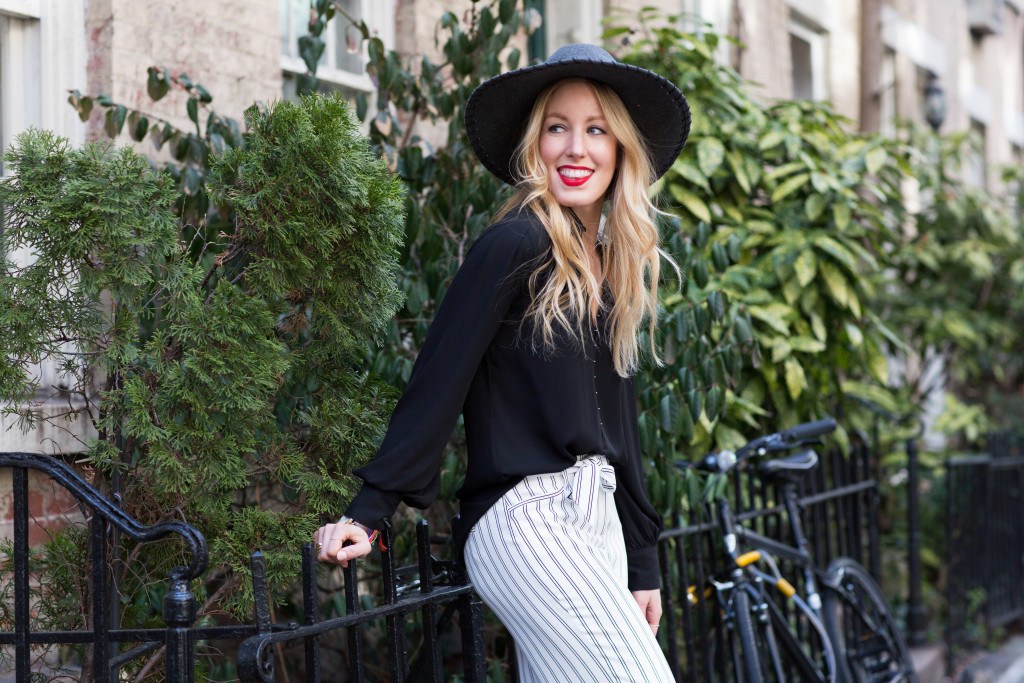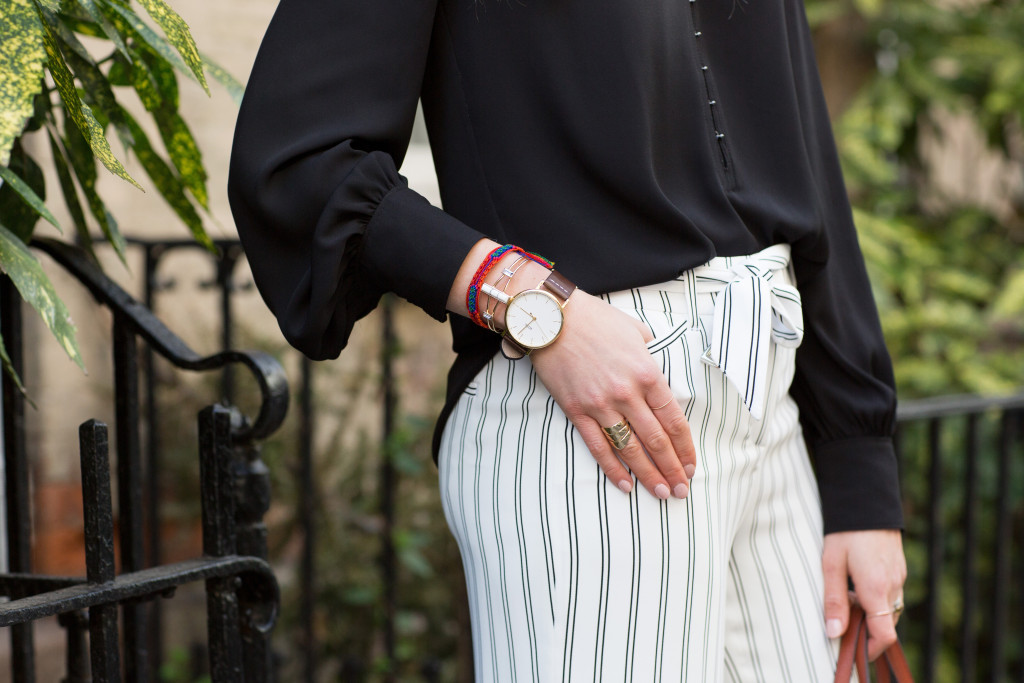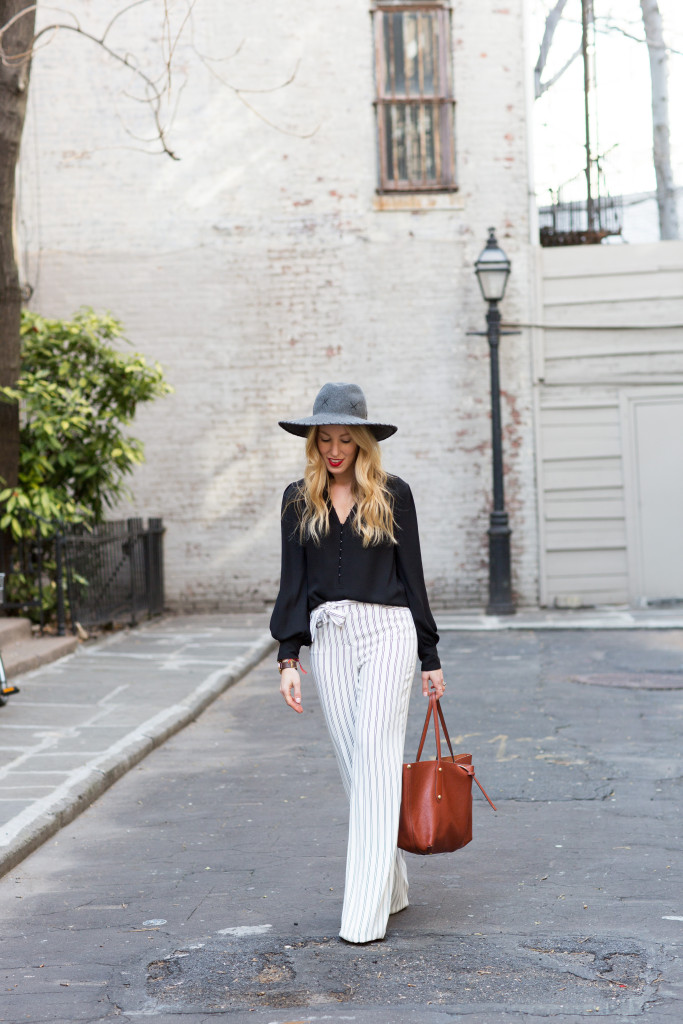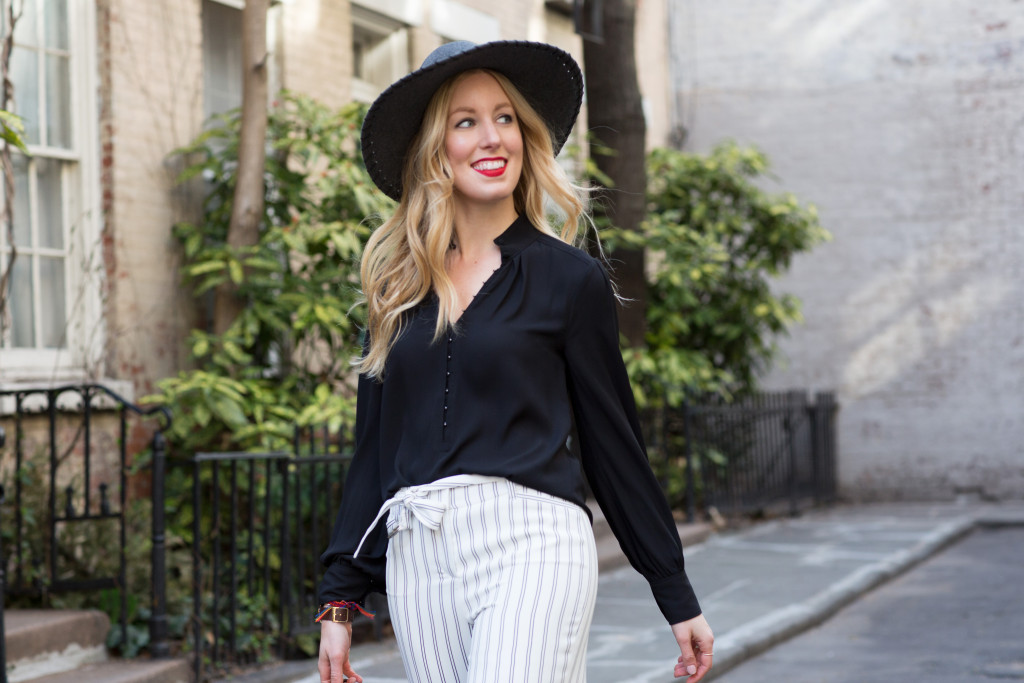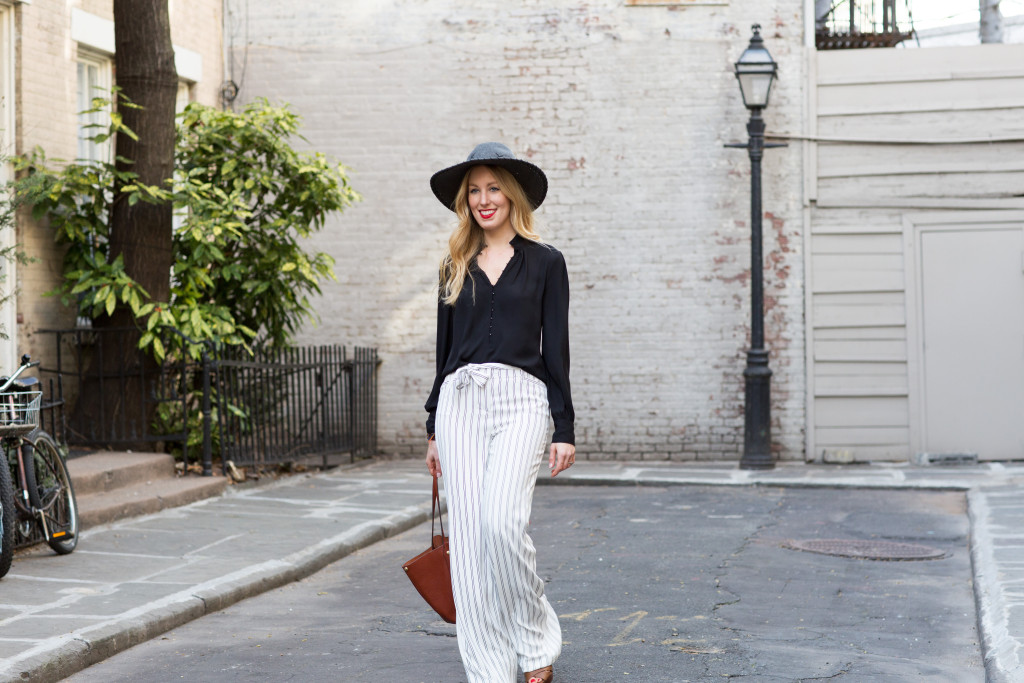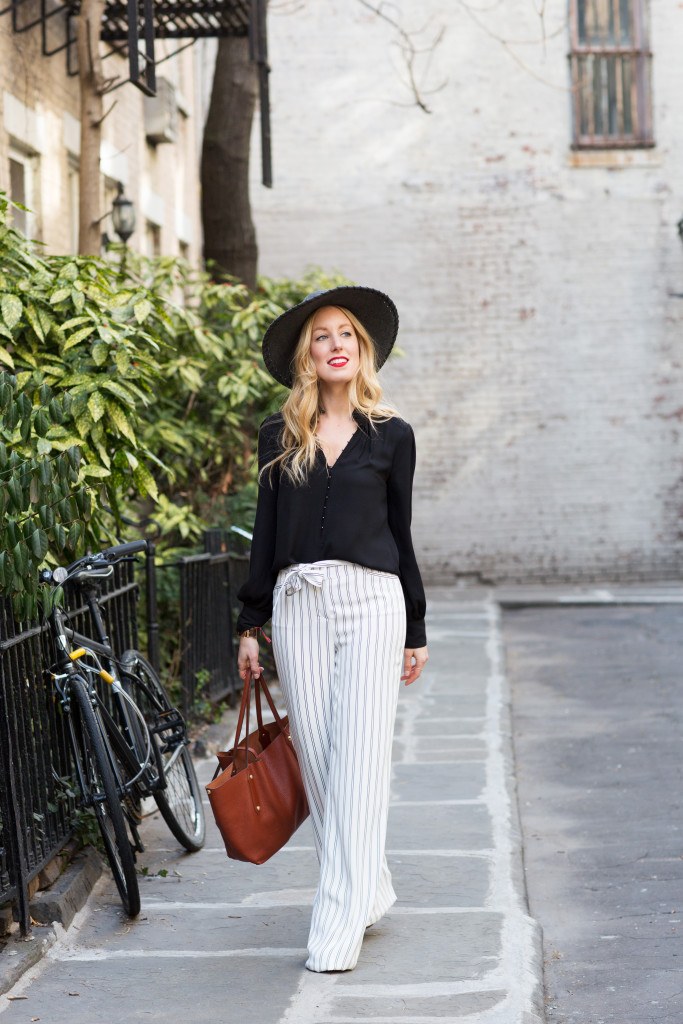 I recently shot some fun videos with White House Black Market for their spring campaign to show how to style their spring pieces in multiple ways. Sure you can take a blazer from workwear to weekend wear, but their pieces this season are so versatile that you can get so many different looks out of them.
It especially works with their collection because of the simplicity of the styles, the well tailored cuts, the easy color palette and great quality—these pants are actually lined with a thicker material to give form to the silk overlay, which is always a sign they are well made.
WHBM gave me what they said was "a couple of outfits" to play with for my own spring wardrobe, but they gave me so many great individual pieces that I've been wearing them all different ways so it's really like 20 outfits.
This one was of my favorites so far because it feels so effortless but polished and "me." It also took me from daytime into the evening when I was out on a Saturday, knowing I wasn't going to be able to get back to my apartment to change. As WHBM says, "it takes style. It takes versatility," and an easy, chic spring wardrobe falls into place.
STYLIST TIP: I was such in a hurry to wear these White House Black Market pants that I totally forgot to hem them. Even with these high (and I mean high!) heels, the bottoms were still dragging on the ground. When in a pinch on my shoots or even in cases like this in my life, I use a quick fix of Topstick to tape up the hem. While I wouldn't recommend keeping pants this way, it's a great last minute solution. I always keep Topstick in my bag, especially at weddings, in case any fashion emergencies like this occur.
Check out my White House Black Market video below and see the rest on their site. 
White House Black Market top, pant and shoes (c/o) // vintage hat // Annabel Ingall tote bag // Vestal watch (c/o) // Slate Jewelry bracelet via Rocksbox (c/o)
photos by Lydia Hudgens