It's officially spring… but mother nature hasn't quite gotten that memo in NYC lately. Winter has feel endless with snowstorms and no relief of frigid temperatures in site. I honestly haven't put much thought into my spring shopping yet as a result other than the few trends I already mentioned that you need in your life for spring. There are two must-have items on my list that will get me through this transition to spring when it does come and I found them for under $50!
The first item that I couldn't wait to wear as soon as it got above freezing temperatures was the twist-back sweater, which I partnered with Tobi to feature. You may have seen these all over Instagram lately. They're versatile and I think sexy. This one from Tobi is also currently 50% off, so it's also a steal!
I wore mine the other day while meeting up with my friend and fellow fashion stylist, Betty of Such A Betty. I love hanging out with other stylists and getting their take on styling the same thing but in a different way I may not have thought of. I was about to leave my apartment and asked Betty if I was going to be cold. She's a bit more modest in her style than me so she suggested wearing it with a turtleneck underneath, which would have been so cute. I was a bit overly ambitious with this whole spring thing and paired it with just a lacy bandeau bra underneath.
Betty also saw my other favorite spring item purchase so far on my Instastories recently and snagged a pair of trendy white heels that are under $30 for herself as well. We thought it would be fun to style the same heels two totally different ways. I paired mine to suit my effortless, casual style: with jeans of course. Betty went the high fashion route and opted for some trendy purple tights and all white, along with an oversized blazer. I love how she styled it for her, though I don't think I personally could have pulled off colored tights like she can. Would you wear these fun white heels and how would you style them?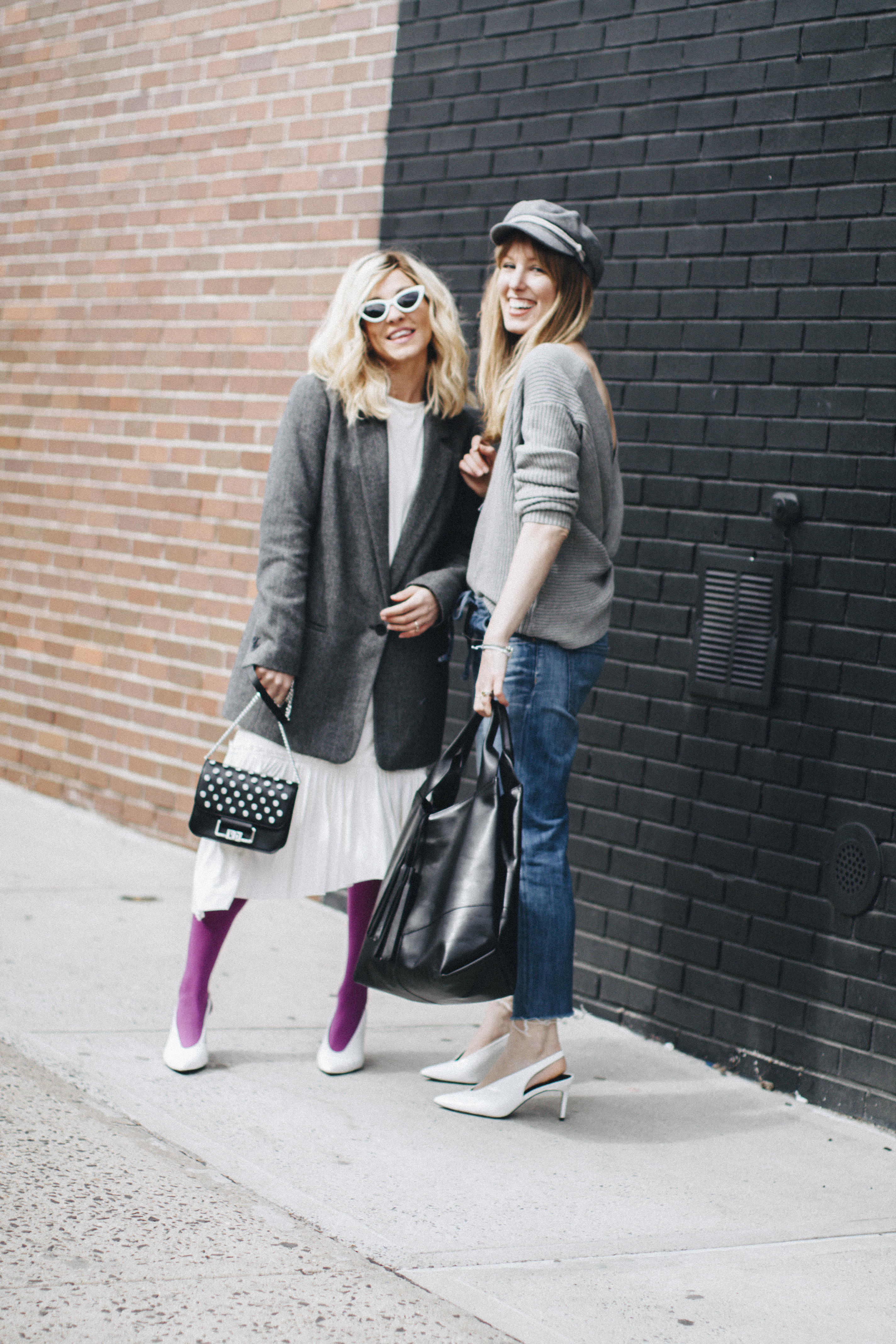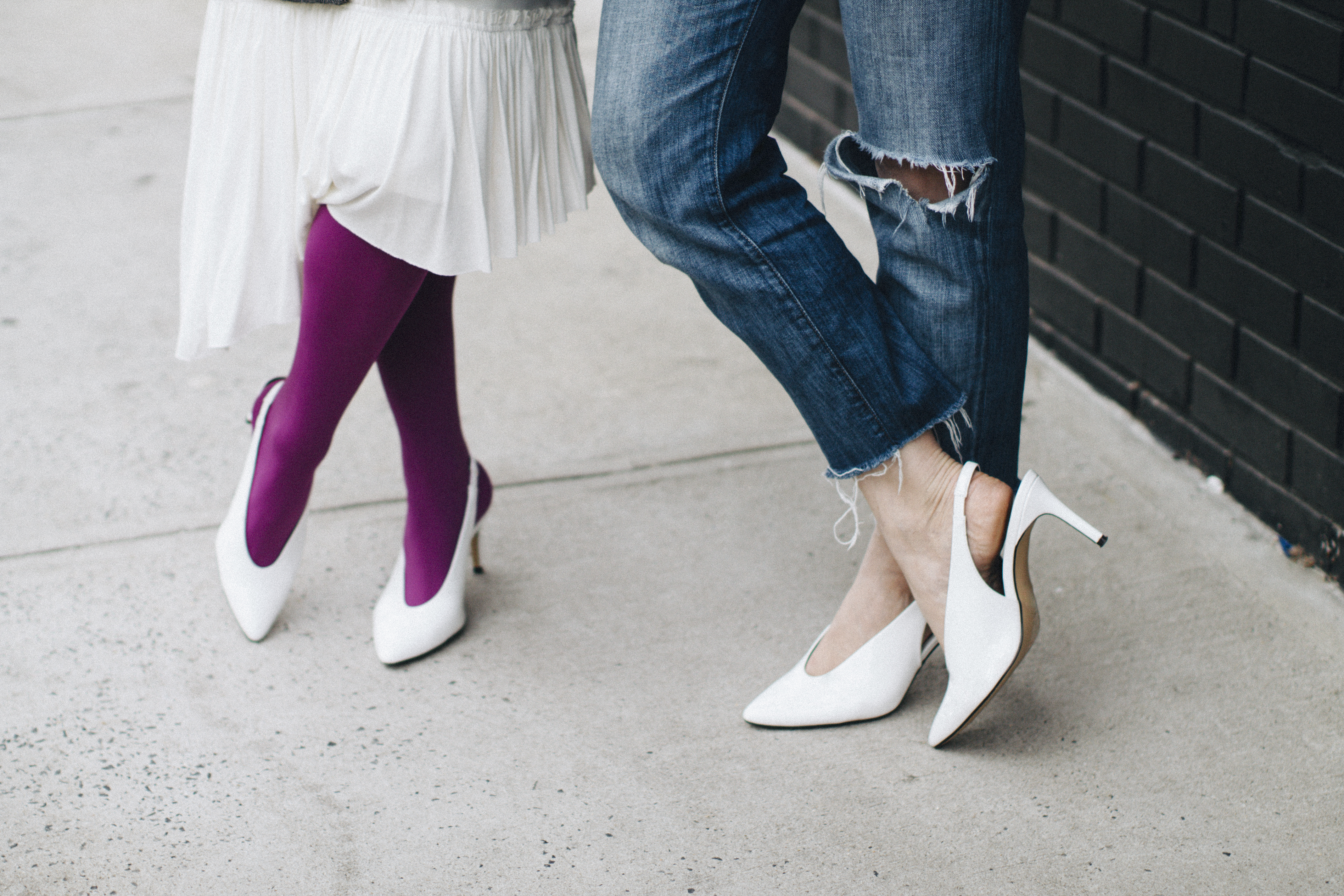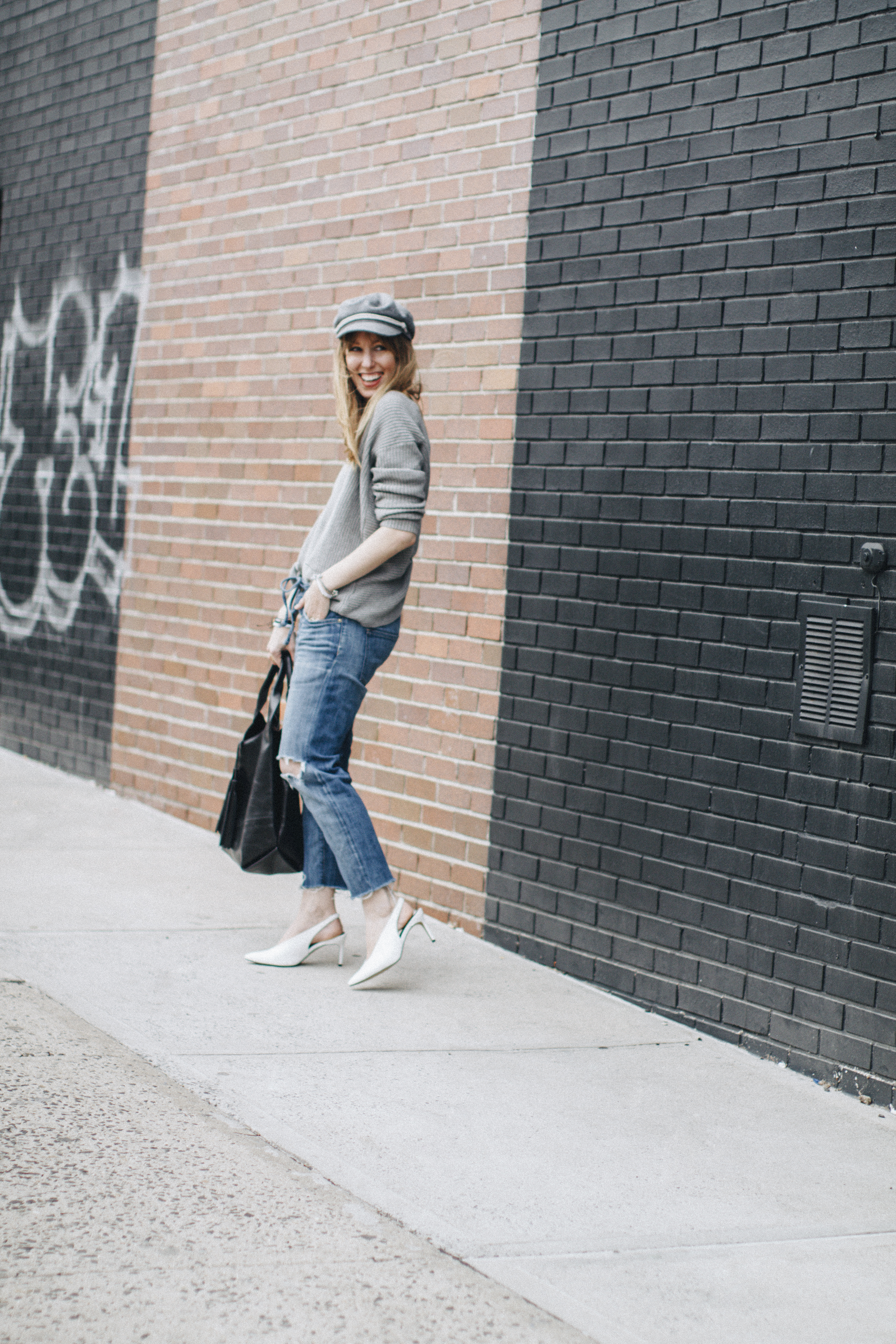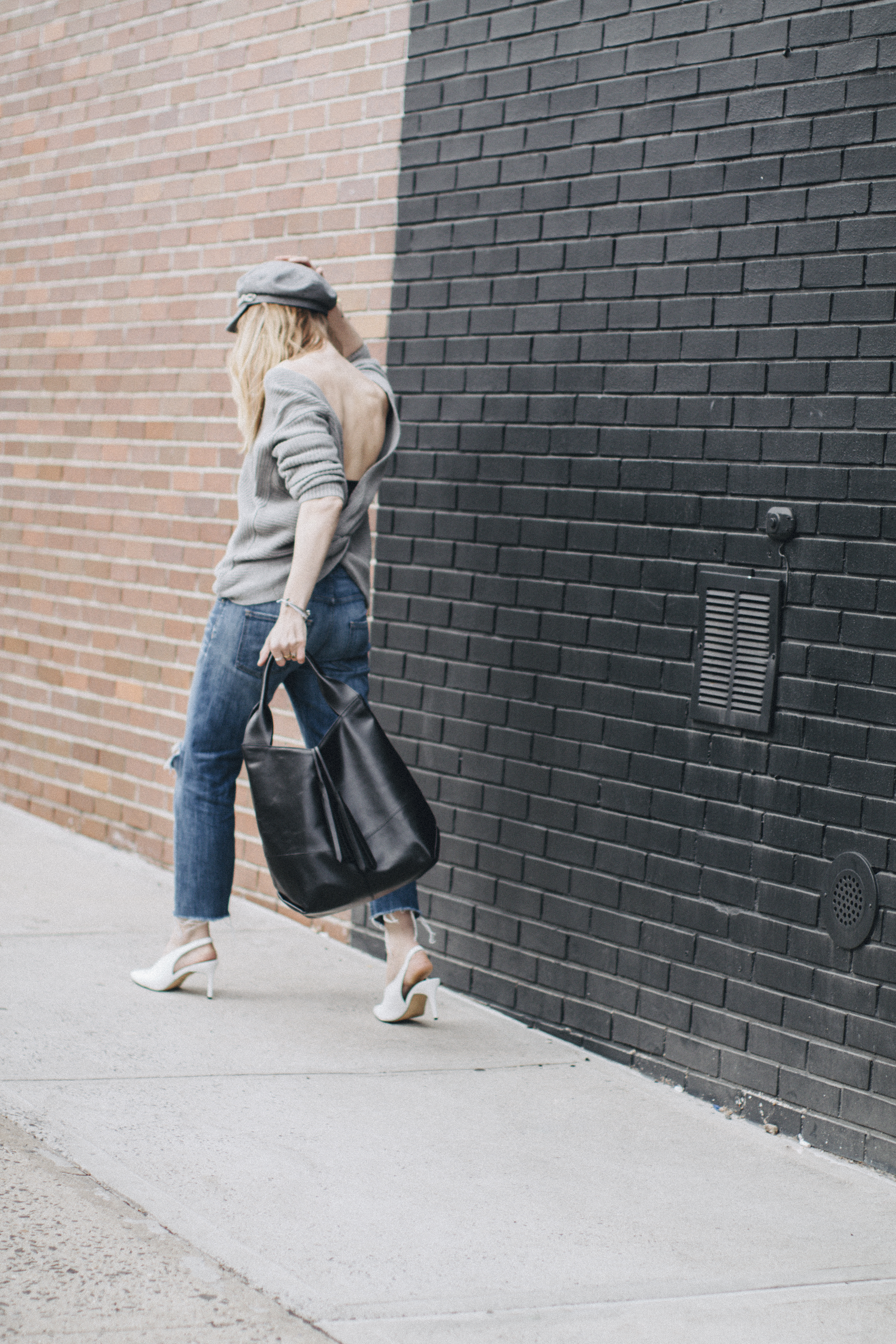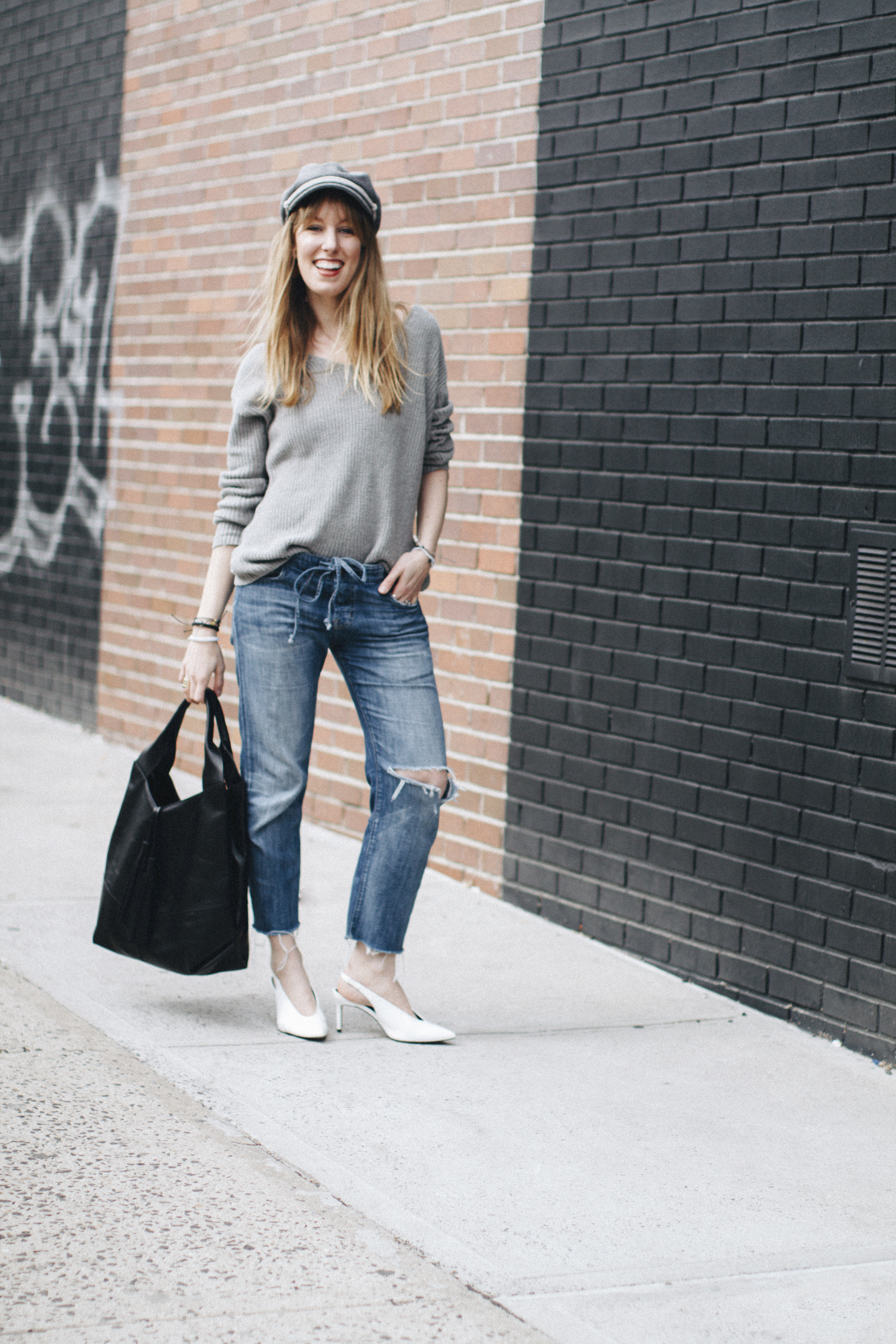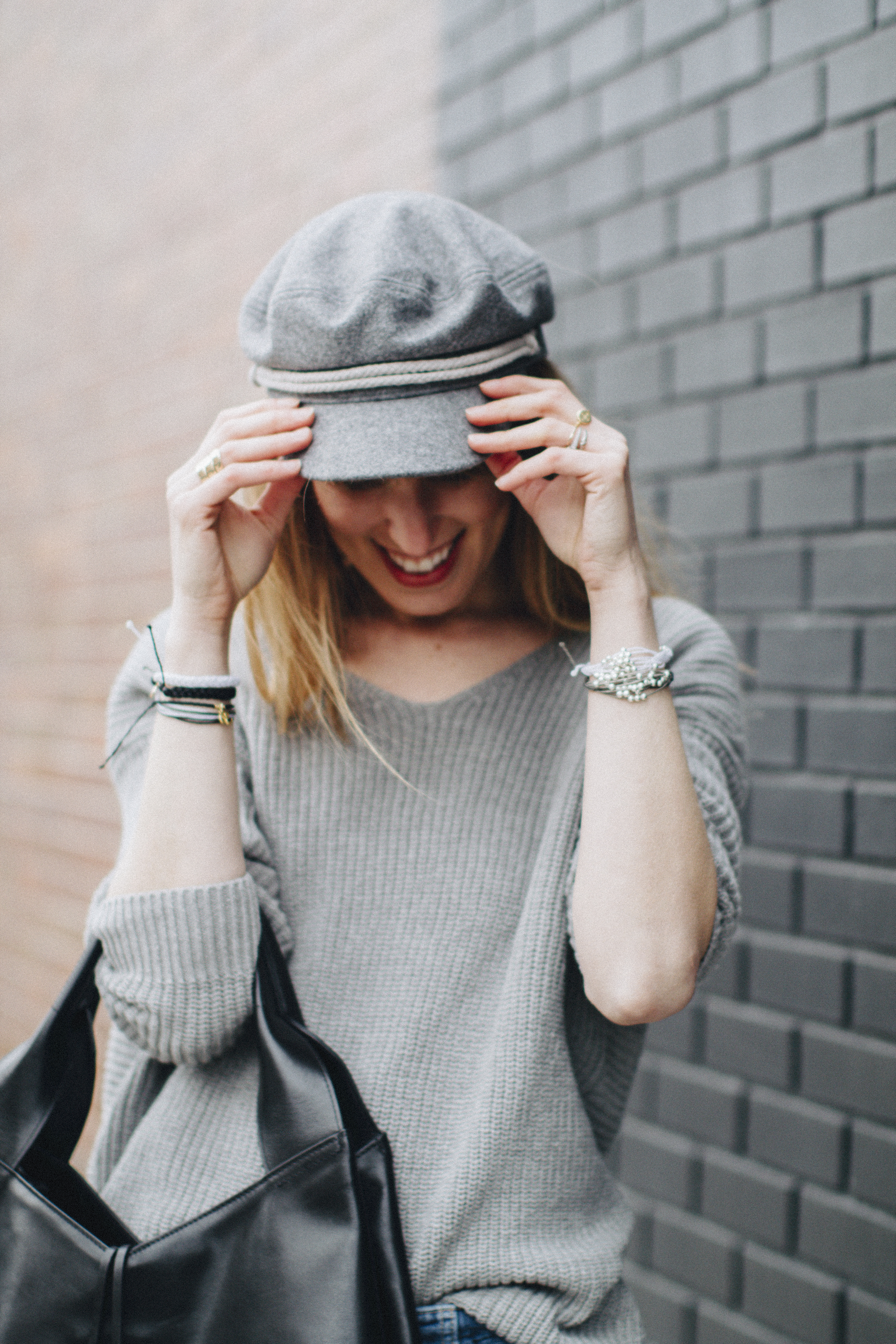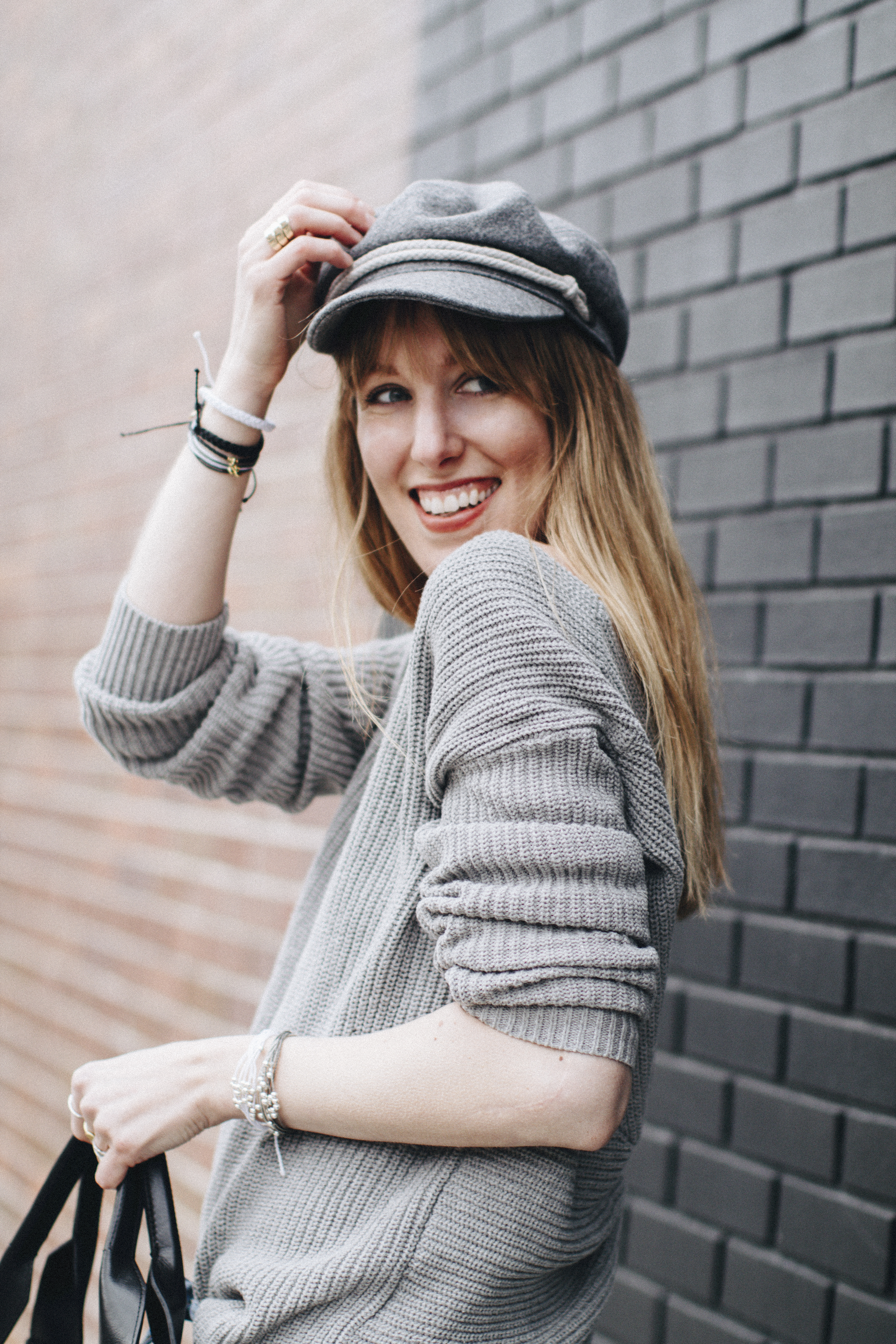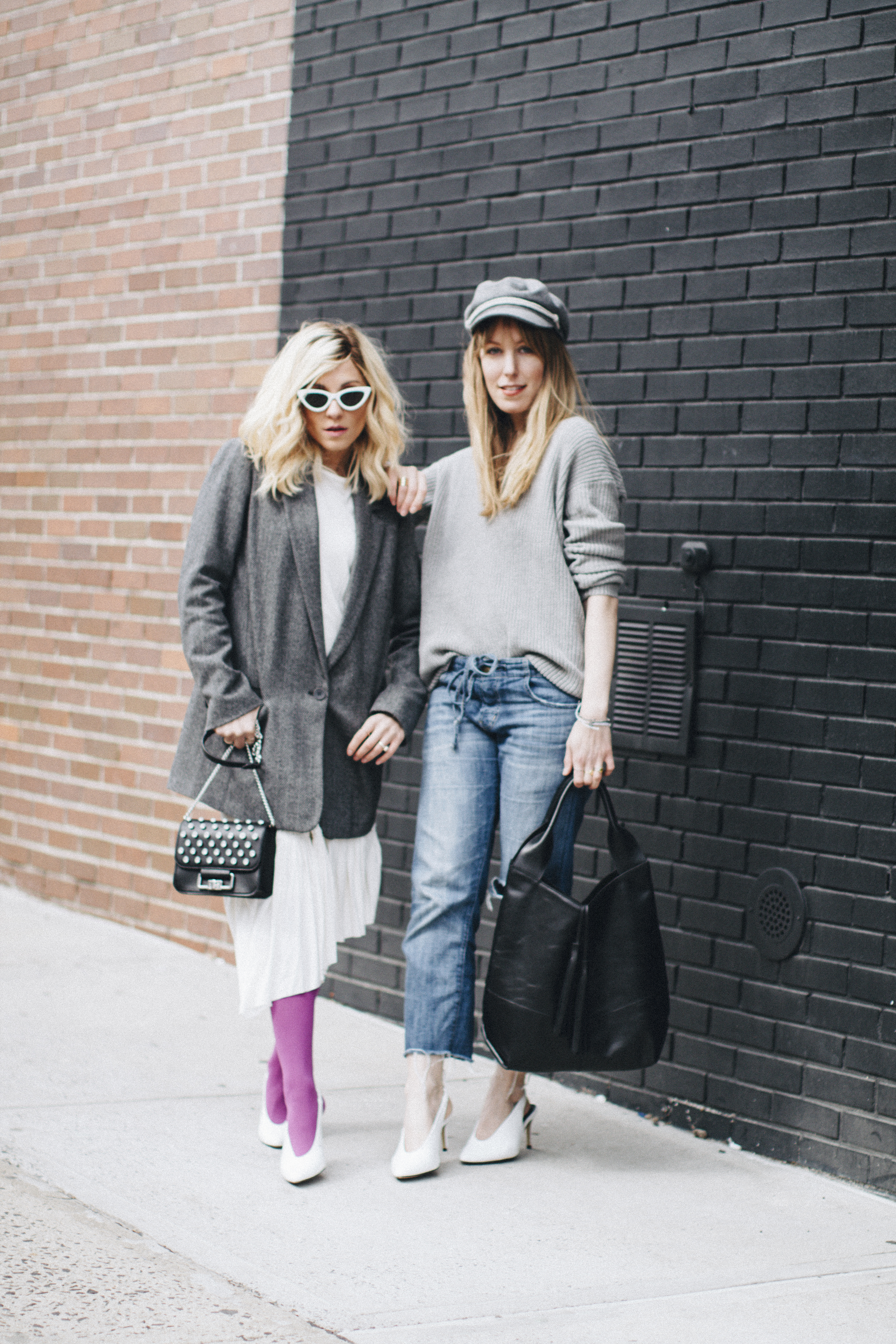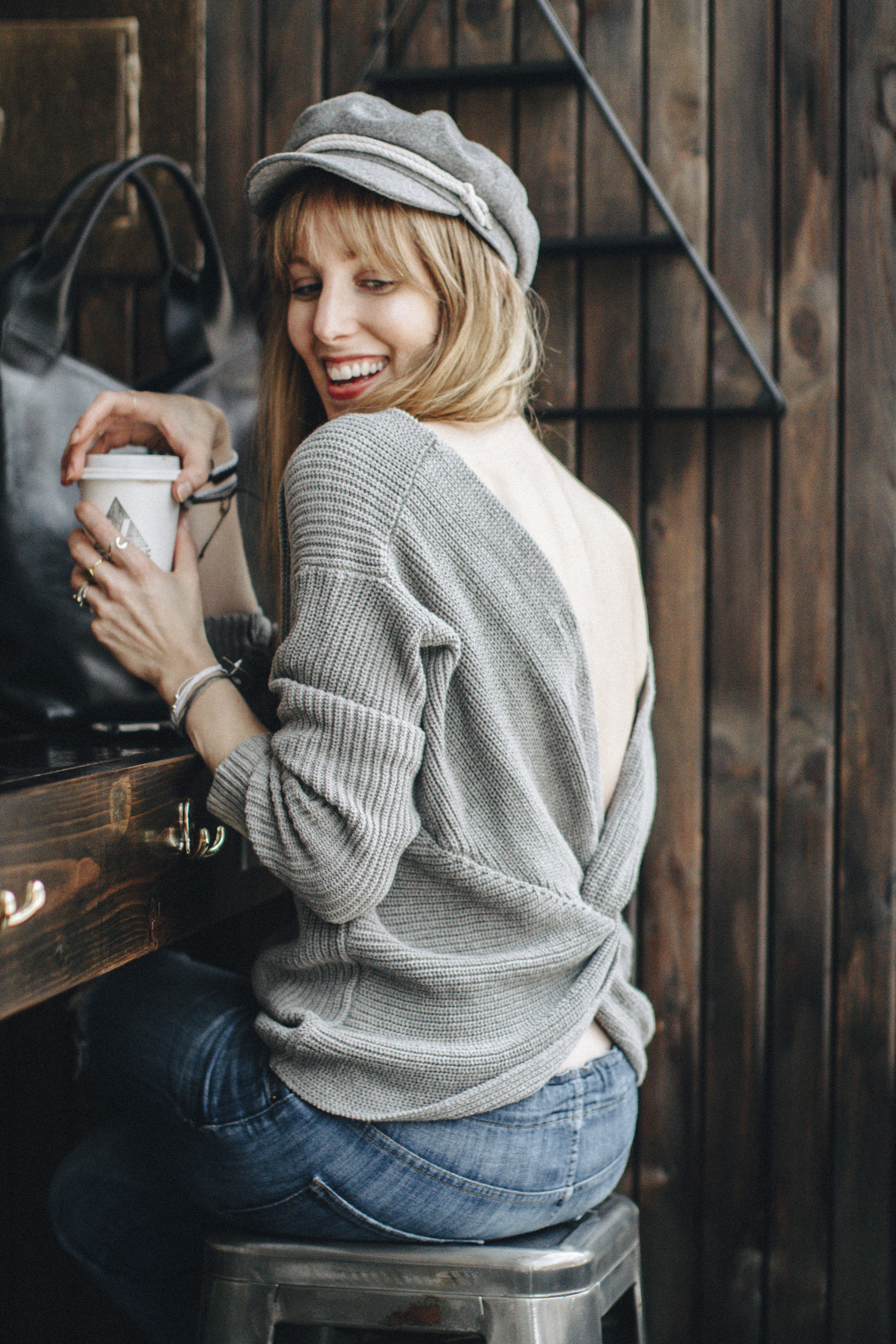 These bracelets and stackable rings are not only cute, but they also are for a good cause! Pura Vida Bracelets have raised over $1.5 million for charities all over the world and you can help contribute to that with just a purchase. One of the bracelets I chose supports melanoma awareness, which is a cause close to my heart. They're also so affordable (my bracelets are only $6 each and rings are $12 each!) you can stack up a bunch of your favorites. 
Tobi SWEATER (c/o) // Current Elliott JEANS (similar here) // Mix No. 6 HEELS via DSW (on both of us… now on sale for $29.98!!) // Brixton HAT // Joanna Maxham BAG (c/o) // Pura Vida BRACELETS + RINGS (c/o)